Ouch -- what could have been a sale disappears into thin air! E-commerce business owners know this experience too well: facing the dreaded abandoned shopping cart statistic on their website's analytics. What abandoned cart strategy can you use to recover these?
Business News Daily reports that around 68% of online shoppers leave e-commerce sites without completing their intended purchases. This translates to around 7 out of 10 customers who abandon their carts. Every year, e-commerce stores lose around $18 billion in sales revenue because of cart abandonment.
Ouch, indeed!
How do you turn these 7 lost customers into purchasing ones?
This guide will walk you through 23 shopping cart abandonment strategies that have been proven to work, with 3 success stories of real-life cases to show how these strategies work.
What Is Cart Abandonment?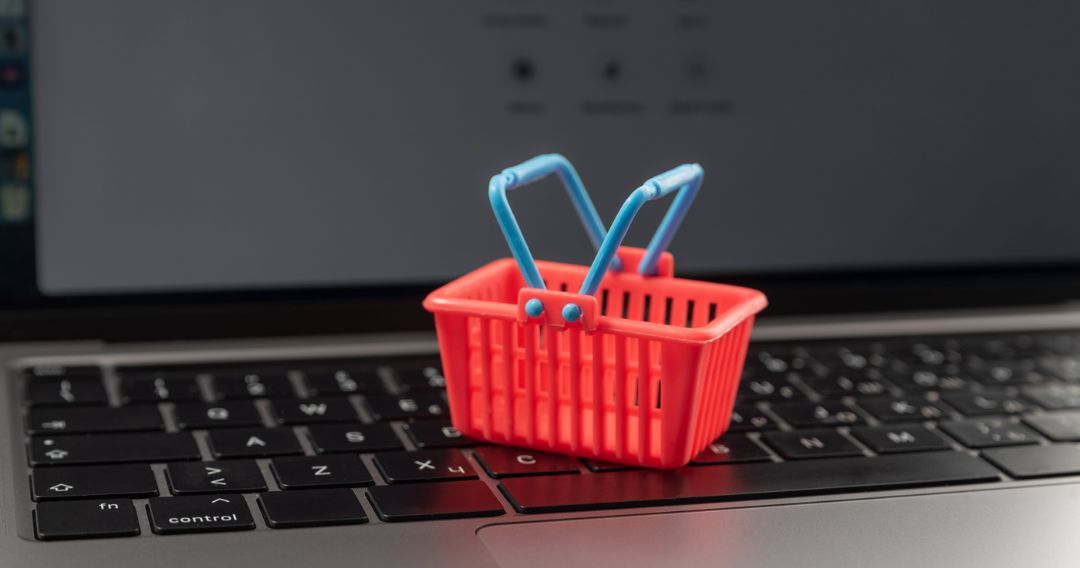 Cart abandonment is a situation when a potential customer starts the checkout process on a website but doesn't complete their purchase.
Your website's cart abandonment rate is computed by dividing the number of completed transactions by the number of initiated sales, then subtracting the quotient from 1 and multiplying it by 100.
According to research from Baymard Institute covering 48 different studies, on average, 69.99% of online shopping carts are abandoned.
Statista listed online shopping cart abandonment rates across selected industries in 2022, and the first 15 industries topping the list with cart abandonment rates higher than the average are:
cruise and ferry (98%)
mobile providers (90.76%)
airline (90%)
luxury (87.93%)
fashion (87.79%)
automotive (85.97%)
baby and child (84.86%)
travel (82%)
car rental (82%)
hotel (80%)
gardening and DIY (79.23%)
department stores (76.63%)
retail (71.24%)
sports and outdoor (70.3%)
cosmetics (70.11%)
Why Do Users Abandon Their Carts?
According to Business News Daily, the most common reasons for abandonment (56%) are due to unexpected extra checkout costs, such as exorbitant shipping costs, and technology-related issues, such as loading issues, website navigation, payment security concerns, limited payment methods, and the overall difficulty or length of the checkout process.
A Baymard Institute survey breaks it down into more specific detail:
Extra costs (shipping, taxes, fees) too high (48%)
The site wanted the user to create an account (24%)
Too slow delivery (22%)
The user doesn't trust the site with their credit card information (18%)
Too long/complicated checkout process (17%)
The user couldn't see/calculate the total order cost up-front (16%)
Website had errors/crashed (13%)
Returns policy wasn't satisfactory (12%)
There weren't enough payment methods (9%)
User's credit card was declined (4%)
23 Abandoned Cart Strategies That Work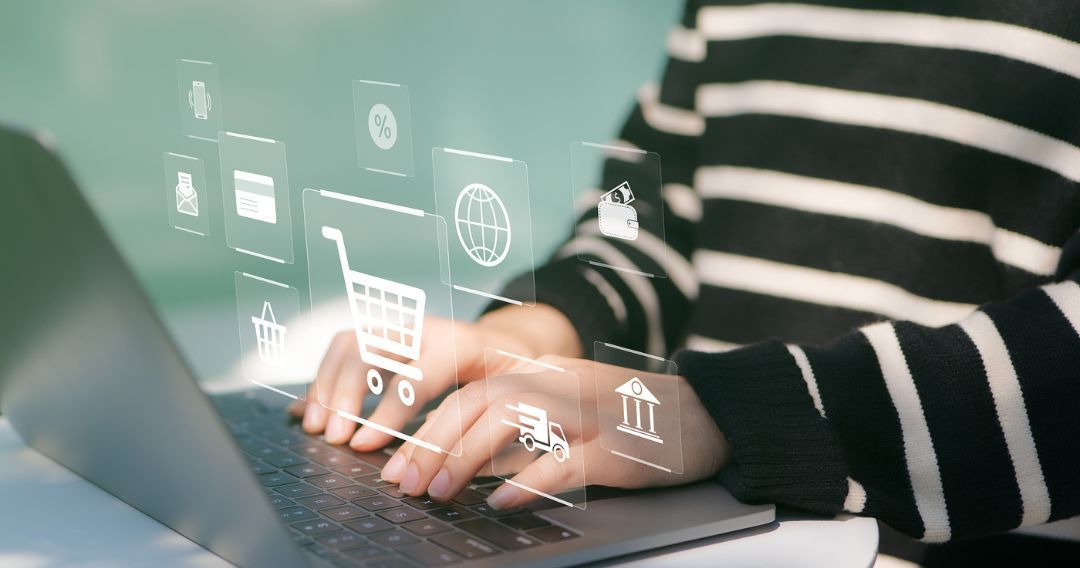 Abandoned cart strategy for recovery is a sales acquisition strategy using improved UX design and marketing automation to convert abandoned carts into sales.
It basically has a two-pronged approach:
reduce cart abandonment by improving areas of customer friction in the shopping experience; and
follow up with almost-converted customers to entice them to purchase items left in their shopping carts.
Essentially, the over-arching abandoned cart strategy is to remove barriers to conversion before and during the checkout process and follow up on those who abandoned their carts and did not complete the checkout process.
Here are 23 proven abandoned cart strategies for recovery that work, listed in order from before checkout to during checkout and after cart abandonment:
1. Boost site speed. According to a Digital.com survey of 1,250 online shoppers, 53% of online shoppers expect e-commerce pages to load in 3 seconds or less; otherwise, they will abandon their shopping carts. Businesses with slow-loading pages leave a negative impression on 45% of customers.
Choose a performance-optimized web hosting solution to boost your site speed. If your website is slow, customers will leave. Period.
2. Use more effective fonts for your website, especially your checkout page. Typography influences comprehension, according to an MIT study on the aesthetics of reading. The right font can not only draw a reader in and encourage them to stay on the page longer but also nudge them towards a successful purchase. In choosing the right font for your brand, do not use more than two different fonts, and consider cross-device legibility.
Although Helvetica has been the most popular font in advertising since the 1950s for its simplicity and versatility, the top 20 recommended fonts for e-commerce websites are:
Lato
Montserrat
Oswald
Merriweather
Playfair Display
Rubik
Raleway
Roboto
Cabin
Lora
Open Sans
Rokkit
Alegreya
Berkshire Swash
League Spartan
Norwester
Cormorant
Dancing Script
Bitter
3. Create powerfully engaging product pages. Create high-quality, interactive product pages and provide continuity by seamlessly linking them to the shopping cart with a one-click shopping feature. Make navigation between cart and store effortlessly.
4. Show verified product/service reviews on your product and checkout pages. Ninety-two percent (92%) of consumers read online reviews and testimonials when considering a purchase, with 88% trusting online reviews as much as personal recommendations. When customers interact with a review, they are 58% more likely to convert. This also generates 62% more revenue per site visitor.
Also, show videos as social proof, as 2 out of 3 people are more likely to purchase after seeing a video from a previous, satisfied customer.
5. Use thumbnails and brief product specs summary on the checkout page. Often, shoppers will add multiple items to their carts and forget what they're buying or select customizable items (such as by color and by size) and then want to ensure they selected the correct specifications.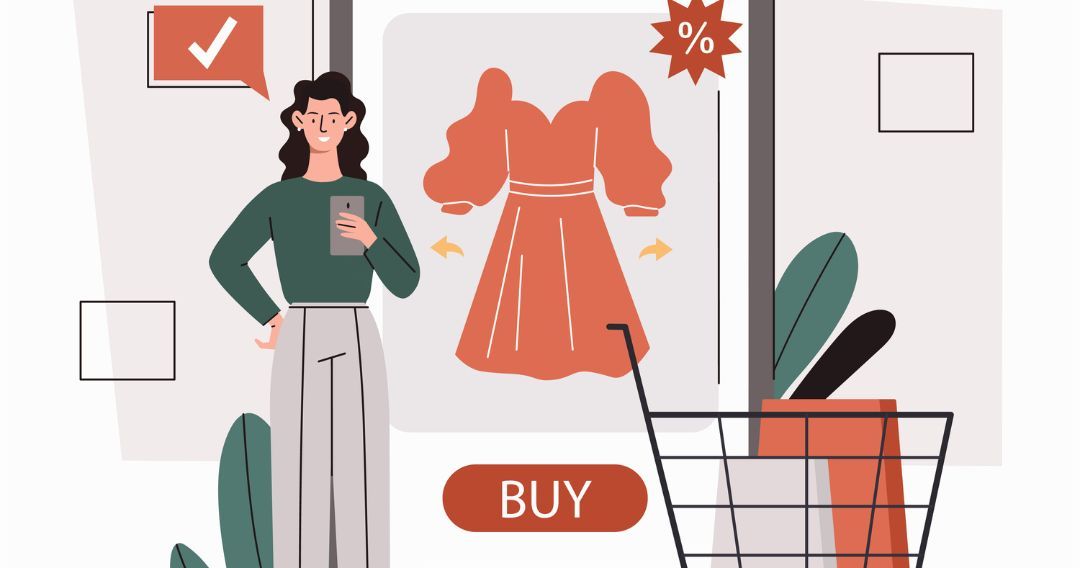 Make this easier for them by providing thumbnails of the products in their shopping carts, along with the products' key specifications. Otherwise, customers will likely delete the items from their carts or return to the product pages to double-check and end up not completing the purchase, especially if they have to double-check so many items.
6. Provide free shipping and indicate this on product pages. Nine out of ten consumers say free shipping is their no. 1 incentive for shopping online, and 61% are "somewhat likely" to cancel their purchase if free shipping is not offered. Orders with free shipping average around 30% higher in value than orders with shipping costs shouldered by customers.
Recompute your product pricing to integrate free shipping costs and see how this improves your sales.
7. Display shipping options on product pages as well as the checkout page. Some customers want their order delivered fast and are willing to pay for it. Some don't. So, provide for regular and express/expedited shipping options as well as the estimated number of days it will take for their orders to reach them, both on the product page and the checkout page.
Integrating an order-tracking application into your system adds important value, too, as customers need to feel assured and reassured that you are a trustworthy shop.
If you can make this information available while they're in the product consideration stage of their buying process, it helps them make more informed decisions which eases buyer anxiety about online shopping. Anxiety thrives on ignorance which can be significantly eased by educating the consumer early on.
8. Make your checkout process clearer and simpler in 3 to 5 steps. Don't turn off your potential customers with a complicated checkout process. They should be able to complete it in 3 to 5 steps. The shorter, the better.
9. Provide users with a guest checkout option. Just when a potential customer has finalized her shopping cart and is ready to head to the checkout page to complete her purchase, don't present her with a member sign-in/free account sign-up form to fill out just so she can progress to the next stage.
From a business perspective, requiring potential customers to create an account with your site sounds good as you get them to hand over personal data to you for future retargeting.
However, from a customer perspective, this is off-putting. According to Baynard Institute, 42% of consumers have abandoned their shopping carts because they were forced to create an account, which lengthened the checkout process.
Offering a guest checkout option will be enticing to first-time customers while returning customers will more likely see the value of creating an account with your website if they're happy with their entire experience with you. Offering both options gives your customers freedom and flexibility and keeps cart abandonment rates down.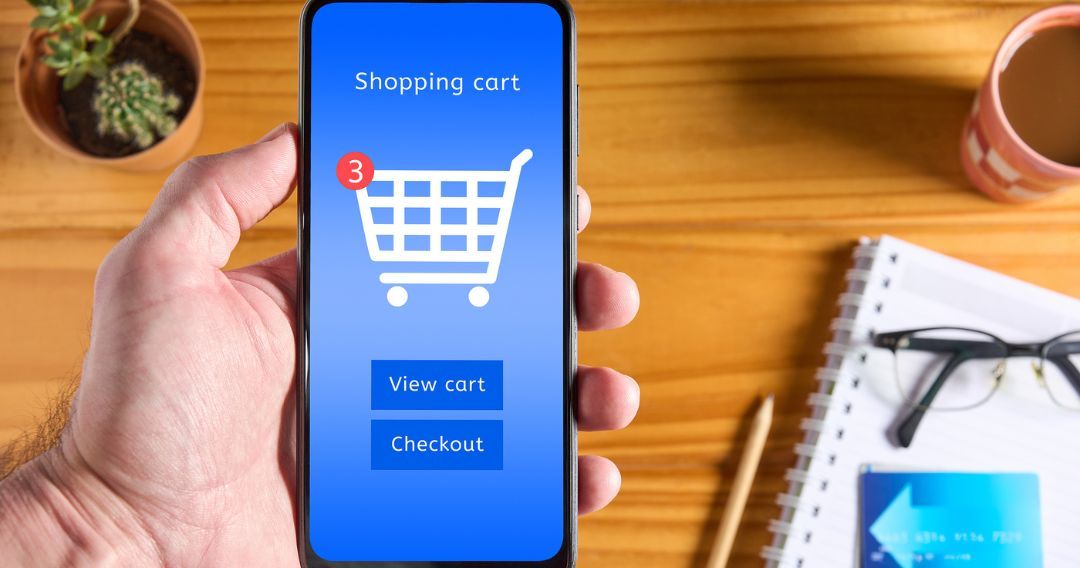 10. Make the shopping cart easy to edit. Make it easy for your customer to change quantities, delete or add items, and adjust shipping options. Make sure all the buttons work as they're supposed to.
11. Add a "Save for Later"/wishlist button. A lot of shoppers abandon their carts because they're using them as a wishlist or a place to save stuff they intend to buy later. So, make it easy for them to do this by providing an easy option to buy later. This makes it easy for you to remind and retarget them, too.
12. Give clear progress indicators. Help the customer by showing them how far along in the checkout process they are with a progress bar. People like to feel like they've accomplished something and are moving progressively toward their goal of purchasing the item or service they want.
13. Provide multiple payment methods and any currency at checkout. Allow buyers to pay for their orders using any credit card, ACH payment processing channel, and digital or mobile wallet that are commonly used in your niche. It is forecast that by 2024, half of all online payments will be using digital or mobile wallets.
Also, if you offer international sales, accept any currency and provide clear currency conversion information on your checkout page.
14. Highlight payment security symbols at checkout. Get an SSL certificate if you don't have one. SSL certificates make customers feel secure. It also boosts your Google ranking.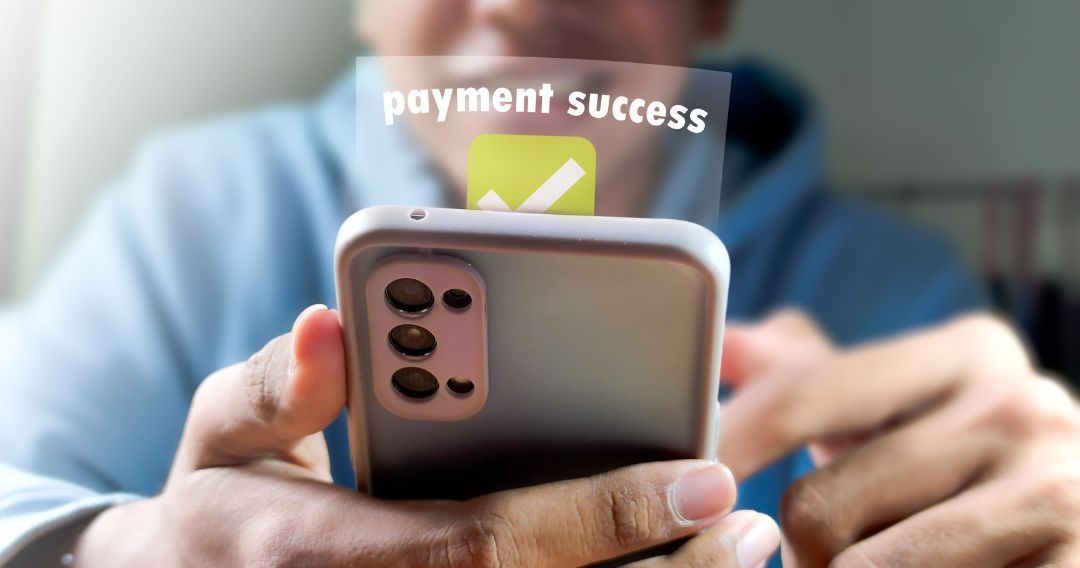 Highlight your SSL certificate symbol as well as other trust symbols (Better Business Bureau seal and other third-party endorsements, payment acceptance logos of major credit cards and online payment channels, and affiliated brand logos if you have permission to use them) on your checkout page.
Also, display your business contact information prominently to assure your customers that you are a legitimate and reliable business.
15. Auto-apply coupons. Coupon codes can be tricky. While they can motivate customers to buy, they can also stop them from completing their purchase if they have to type in a lengthy or hard-to-recall coupon code during checkout. Also, if they don't have a coupon code, but they see it as a field to fill up on your checkout page, they may leave the checkout page to look for one.
If you do decide to use coupon codes, make sure they're easy for the user to claim. Ask your web designer to have your coupons auto-applied where the user simply clicks on a button in the product page or email you sent them, and the coupon code is promptly and conveniently integrated into their checkout process.
Amazon, Shopify, and Woocommerce have these features, too. So, if you're selling through these platforms, take advantage of their auto-apply functions.
16. Talk to the customer during the checkout process. Forget the overly formal, businesslike tone and form-driven checkout style. Make the shopping experience comfortable, conversational, and interactive. Remember that your potential customer is about to part with some of their money. Ease them into it with brief and friendly messages like, "Great! We're almost done. Just provide a little extra info here, and your order will soon be on its way to you."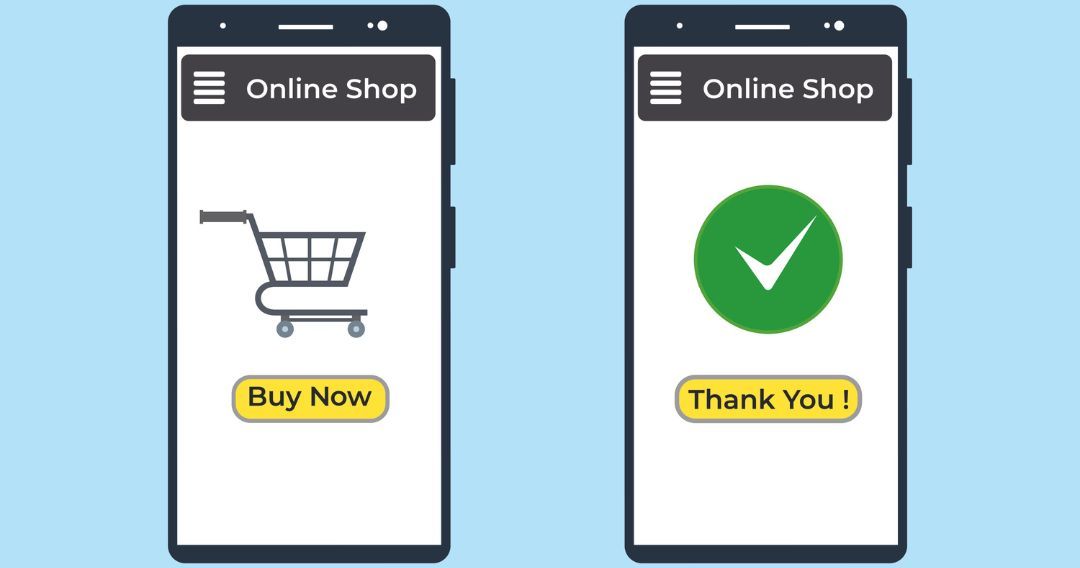 17. Provide a live chat option. Be there for your customer if they encounter a problem or have a question or issue with checkout by providing online chat support. Otherwise, they will just leave.
18. Use simple and prominent calls to action in the shopping cart. Users need to know what to do next without having to think through it too much. Create headline-style sets of instructions for each phase of the process. Integrating number 16 above, you can have a payment form that says, "How do you want to pay for your order? Simply check the applicable box below", with all the payment options listed alongside their boxes.
19. Don't throw in extra links on your checkout page. Avoid putting in links on your checkout page that take the user away from it. Limit cross-selling to product pages and let the checkout page focus on converting.
20. Create a comprehensive, quality, and flexible return policy with full business contact information and link to it from multiple places on your website. Because of Amazon and other major retailers, hassle-free, no-questions-asked returns have become the e-commerce standard. Before, customers would willingly abide by return policies which required them to make an exchange or take store credit. Today, customers are happy only with a full refund.
With more conscious consumers now doing their due diligence on retailers' return policies when they're shopping online, they are turned off by rigidity. Strict return policies make up for 11% of all abandoned carts in e-commerce.
Craft your return policy in a way that's clear and comprehensive as well as flexible, with an overall tone of assurance that you can manage returns efficiently and effectively. Specify return windows, the necessary condition for the returned merchandise to be accepted, and how to contact customer support for returns.
Then, make this policy widely available across your website: at the footer of product pages, at checkout, and wherever relevant and applicable.
21. Integrate exit intent pop-ups into your checkout page. Exit pop-ups are automated marketing tools where website visitors are shown a compelling offer when they show intent to leave the website. They are most appealing to customers who have a strong intent to purchase but haven't gotten around to completing the purchase because of other considerations. The exit intent pop-up must offer an enticing enough incentive to commit to completing the purchase, such as a huge time-sensitive discount off their first purchase if they complete it within a few seconds.
22. Follow up with cart recovery emails. Cart abandonment emails have a higher open rate of 41.09% than the average email open rate of 16.97% in 2021. Cart abandonment emails perform better because customers actually respond to companies' reminders of their incomplete orders.
Send the first abandoned cart email one hour after cart abandonment as this is the optimum window with the highest conversion rate of 16% compared to 30 minutes (15%), 20 minutes (13.2%), and 1 day (11.4%).
Remind them what they left behind and your specific value proposition, appealing to their fear of missing out (FOMO) and creating a sense of urgency with a time-sensitive call to action (CTA). If you have your shopper's phone number, you can also launch an SMS marketing campaign to reach out to them with personalized offers or promotions.
You may also use push notifications instead of emails to increase the chances of your reminder being seen by the user. Subscriber's Abandoned Cart feature deep-links directly to the cart at the precise point a user abandons it, so you can promptly send a friendly reminder or even add an incentive for them to complete their purchase. Sign up for your free Subscriber account here.
23. Retarget lost shoppers with targeted ads. Use email retargeting, where cookies are embedded in email messages to display your ads to the user as she browses the web. Once opened, your email drops a cookie in the viewer's browser. Once cookied, users will then see your ads as they browse the web.
Retargeting ads are effective in abandoned cart recovery because they're personalized to shoppers' online activities. Compared with 11% of shoppers who had a negative response to retargeted ads, 30% reported having a positive reaction to them.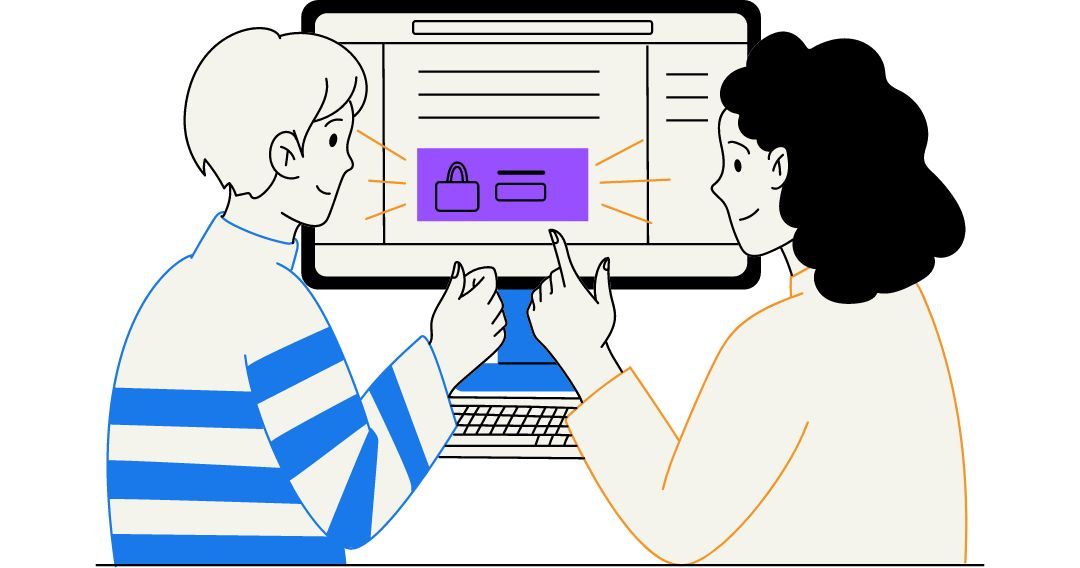 Success Stories
Here are 3 sample real-life stories of successful abandoned cart strategies used for recovery:
Strategic exit-intent pop-ups. BootCuffsSocks.com is a family-run e-commerce store in Alaska that sells boot cuffs and boot socks for women. The owners wanted to grow their store, so they invested a lot of money in generating traffic. Using sophisticated online marketing tactics, they generated huge traffic through organic searches.
To improve their conversions, they finetuned their homepage with easy-to-understand navigation elements. However, they found that most of their visitors still left their site without buying, leaving their site with an abandoned cart rate of over 60%.
So, they decided to use exit-intent technology to counter cart abandonment. They A/B tested 2 different offers to see which one their site visitors preferred:
Version A: a $4.25 store credit when the user spends $17 or more
Version B: 10% off the entire purchase
After testing both variants for 40 days, they found that there were 15% more people who signed up for version B compared to version A.
Version B had clearer, more specific language that was easy for a busy reader to understand. It was easier for users to quickly calculate "10% off" than "$4.25 off when spending $17 or more". So, they decided to use version B for the exit-intent pop-up campaign.
They set the pop-up at OptiMonk to display on exit-intent, which is when a visitor is about to leave their site. They limited the pop-up display to once per visitor so as not to annoy them. Since they only shipped domestically, they used OptiMonk's IP targeting feature to display the pop-up only to people living in the United States. They targeted prospects who had at least 1 item in their shopping cart.
In 3 months, BootCuffsSocks.com generated 601 new sales transactions and reduced their cart abandonment rate by over 17%, with their total revenue increased by more than 8%.
Humanized brand, personalized emails. Nanoleaf is a green technology company that designs future-proof lighting products that allow people to personalize their lighting experiences. Instead of what it calls the "spray and pray approach" in email marketing, it uses a personalized approach in its emails by humanizing its brand and products.
For example, it calls one of its lighting products Isabella and creates a story out of her feeling lonely and fearful after her prospective owner abandoned her in a digital shopping cart. Then, Isabella talks directly to the shopper who left her behind in Nanoleaf's cart recovery emails. Email messaging taps into human emotions and the universal desire to be accepted and loved.
Initially, the humanized Isabella email converted 10% of the abandoned cart shoppers who received it. Still, this is a lot better than Nanoleaf's usual 1% to 2% of shoppers converted who received its standard "complete your purchase" emails.
Nanoleaf invested a lot of time and other resources to pair up its emails with automation workflows to drive sales. It also A/B tested its messaging for optimization. After several months, the Isabella email was able to convert 30% of the abandoned cart shoppers who received it.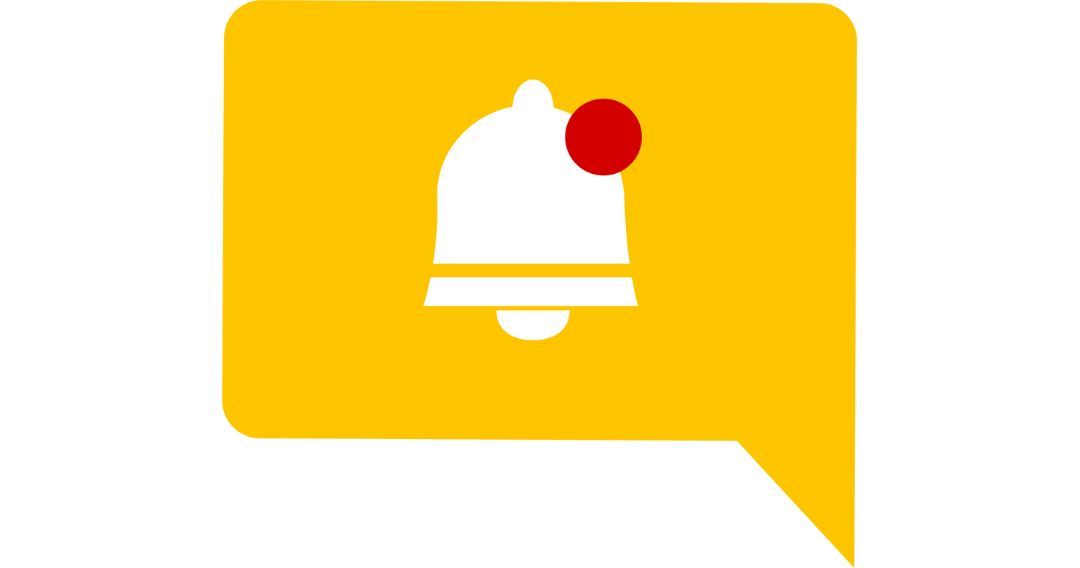 Push notifications. Push notifications are a relatively affordable and highly effective marketing channel, especially for startups. Because customers don't need to leave an email address or phone number, you can get more subscribers faster and easier. Because subscribers usually sign up when they land on a site, you can track abandoned carts earlier than with home phones or email.
With SMS and email, customers have to go to the checkout page and enter their phone number or email address before an abandoned cart message can be triggered. With push notifications, when a customer adds an item to their cart and leaves the site, even if they don't go to checkout, abandoned cart messages are already triggered.
Abandoned cart messages are typically sent in a sequence of three. The first message is a friendly reminder to the customer that they forgot to complete their purchase. The second message presents a discount or free shipping, with a countdown timer or a clear expiry time, usually within 24 hours. The third message is a reminder that the discount or free shipping is about to expire.
Ivory Ella, an ethical clothing brand, sells quality, stylish T-shirts and hoodies on Shopify. It sends a flow of 3 abandoned cart pushes to subscribers who leave an item on their cart.
The first message focuses on the limited stock of the item the customer had just left unpurchased, with clear expressions of urgency (e.g., "Your item is selling out fast! Shop NOW!").
The second message builds on the fear of missing out (FOMO) theme, repeating the headline that the item is selling out, then offering 2 calls to action (CTAs) – "Check out" or "Continue Shopping" – leaving the customer with a feeling of having a choice on the matter, which is always a powerful marketing technique.
The third message reminds the customer again that they were shopping for this item yesterday, and it's almost sold out, but they've "saved one just for you!"
The results? During March 2019 to October 2020 period, when Ivory Ella implemented this campaign, it generated a 19% abandoned cart conversion rate, with $294,392 revenue from abandoned carts, and total revenue of $1,152,481 from 196,402 push subscribers.
FAQs
1. What is a good abandoned cart rate?
It depends on the industry, the country, the device used when shopping, and several other factors. By industry, finance (83.6%) and non-profits (83.1%) have the highest cart abandonment rates. By country, Spain's cart abandonment rate of 86.14% is higher than the global average of 77.73%. By device, mobile has the highest shopping cart abandonment rate at 85.65% compared to tablet (80.74%) and desktop (73.07%).
2. How successful is abandoned cart recovery email?
The abandoned cart email strategy is the most often used abandoned cart strategy for recovery. According to research on 500 leading global brands, 44.1% of abandoned cart recovery emails are opened, and 29.9% lead to recovered sales.
3. What is a good abandoned cart recovery rate?
According to MooSend, 45% of cart abandonment emails are opened, 21% of opened emails are clicked through, and 50% of users clicked through purchases.
Shopping Cart Abandonment Strategies: Turning Thin Air Back To Sales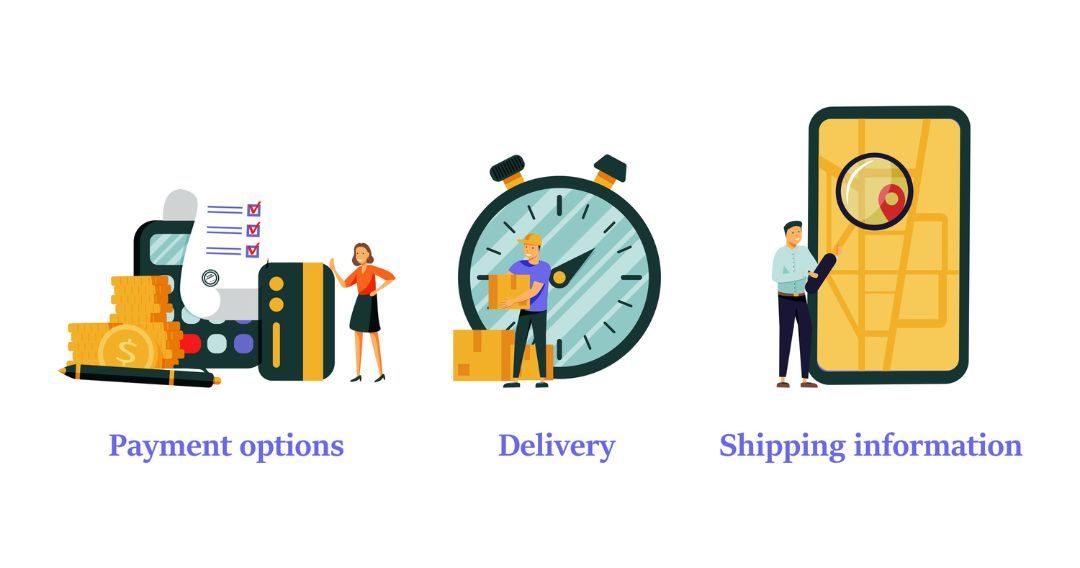 Cart abandonment boils down to poor user experience (UX), which can be addressed by improved website design and customer support as an overall abandoned cart strategy for the recovery of lost customers.
Start with implementing the easiest abandoned cart strategy for recovery to apply, then gradually integrate the rest as you tweak and finetune your shopping cart abandonment strategies for recovery. A/B tests these strategies on your shopping cart page. Personally review the checkout process at least once a month to monitor how easy or difficult it is for your customers to use it.
When you invest in an abandoned cart strategy for recovery, you're not just improving your conversions, but more importantly, you're gaining a better understanding of customer behavior. This strengthens your business and paves the way for sustainable growth far into the future.