You don't want to just pick up any ecommerce conversion rate out there for benchmarking. Ecommerce conversion rates are context-specific. Ecommerce sites dramatically differ in industry, market, business model, shoppers, marketing, and products.
But assuming you've studied your benchmarked rate well, why should you consider push notifications for ecommerce conversion rate optimization (CRO)?
There are seven important reasons why.
Read on to learn more about why push notifications are powerful CRO tools for growing your business.
1. Push notifications are easier to opt in to and have higher conversion rates than email notifications.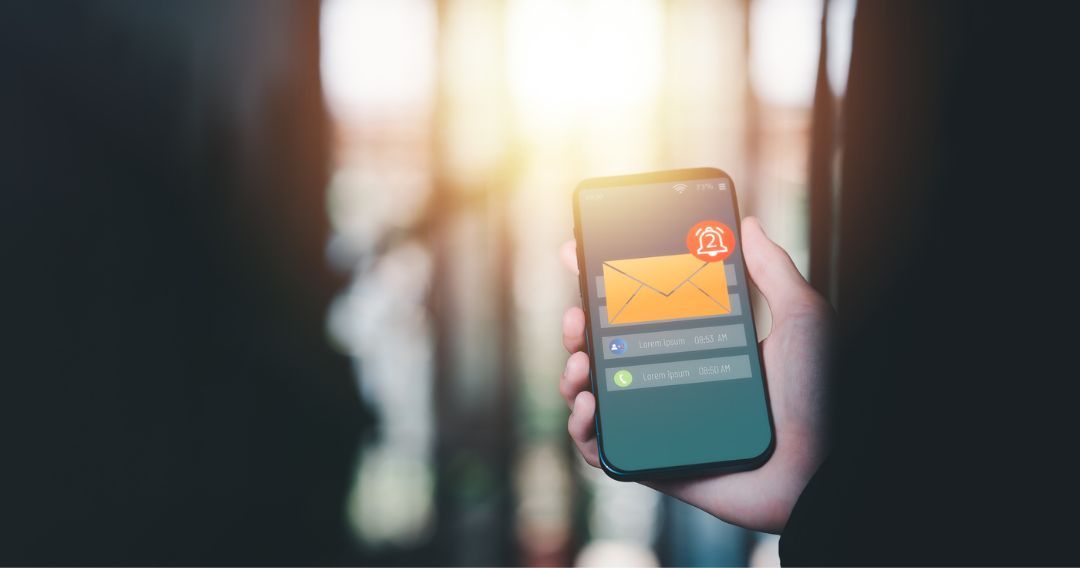 In contrast to email subscriptions, push notifications are easier to opt into as they demand less commitment from users. With a one-click subscription, they simply click "yes" to receive push notifications from your business. Single opt-in has increased subscription rates by at least 600%.
With an email subscription, the user has to submit an email ID, then go through a few steps more to double opt-in to an email subscription. In addition, email notifications can be marked as spam or easily get lost in many other emails in the users' inboxes especially if the email security protocols like SPF are not active.
The easy subscription advantage of push notifications clearly shines.
Push notifications have 50% higher open rates and seven times higher click rates than emails.
Open rates are the ratio of people who have opened the notification. A click rate—or Click-Through Rate (CTR)—is the ratio of clicks received on a notification compared to the total number of subscribers the notification was sent to.
The more people who open and click on your push notifications, the more likely you boost your conversion rate. It's that simple.
2. Push notifications easily bring visitors back to your website.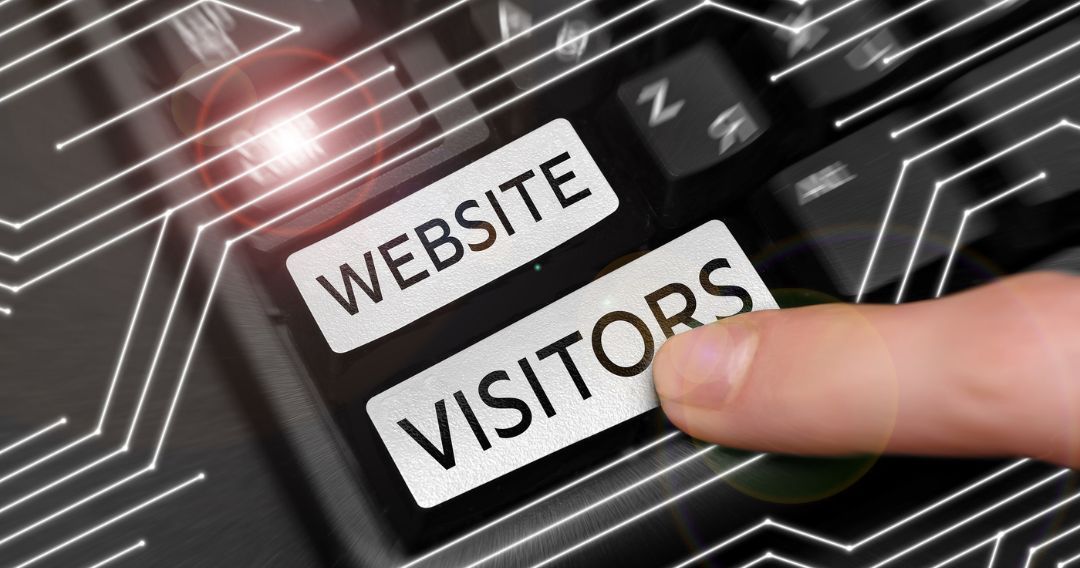 Once a visitor has left your site, you've most likely lost them unless they have a compelling reason to visit your site again. Ecommerce website visitors spend only an average of 44 seconds to 82 seconds on a site before moving on.
You can give them this compelling reason with push notifications.
For example, you can alert them to trending products on your site that they might be interested in based on their past actions on your website. This is known as triggered push notifications.
You can also announce inventory changes if an item they previously favorited on your site was out of stock but is now in stock. You can alert them about limited-time special offers and promotions. Not only that, but you can even greet them on their birthday and offer them special birthday discounts. These are ways of sending personalized push notifications.
Forty percent (40%) of users interact with an app or website within an hour of receiving push notifications. This boosts the chances of increasing your ecommerce conversion rate with them.
Check out these ten proven effective tips to increase your push notifications subscribers.
3. Push notifications ensure willing potential customers for ecommerce conversion optimization.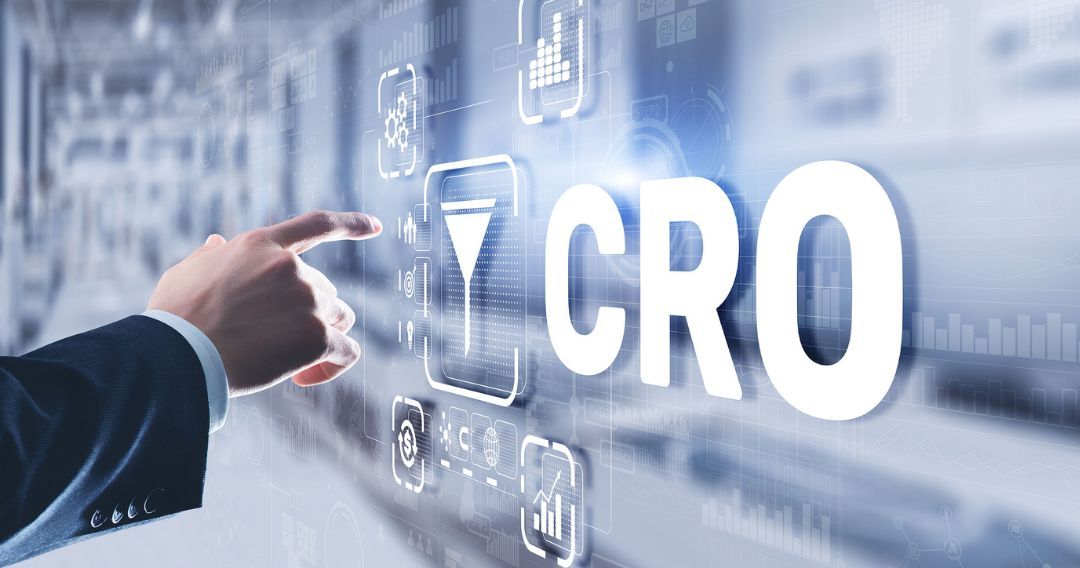 Consumers must be exposed to something at least seven times before they buy it. This marketing "Rule of 7" implies that your marketing strategy must revolve around creating several touchpoints – at least seven-- in your ecommerce conversion funnel.
Ecommerce conversion funnels typically have four or five phases. Shopify discusses four phases in its ecommerce conversion funnel: awareness, consideration (intention), conversion, and post-purchase. VWO discusses five phases:
acquisition, engagement, retention, monetization, and delight (VWO).
Both emphasize that in the first phases of awareness and acquisition, you want to capture the attention of people who have heard of your brand but haven't taken any further steps yet toward buying.
With push notifications, since users have to opt-in to receive them, this already ensures that the audiences you are sending notifications to are at least already interested in your brand and offerings. You're not so much building brand awareness and recall but already amplifying and strengthening it.
In the subsequent stages, you can reach potential customers at every stage without exhausting your resources. With bulk push notifications for every stage, it can be as easy as one click. For example, you can intrigue your new customers with your Welcome Drip campaign while retargeting your slipping customers by reminding them about what they're missing in your online store.
With segmented push notifications, you can seize every opportunity to convert potential customers into actual buying ones. Highly targeted push notification campaigns can result to click rates of as high as 30% and return on investment (ROI) of as high as 3,500%!
4. Push notifications increase customer retention.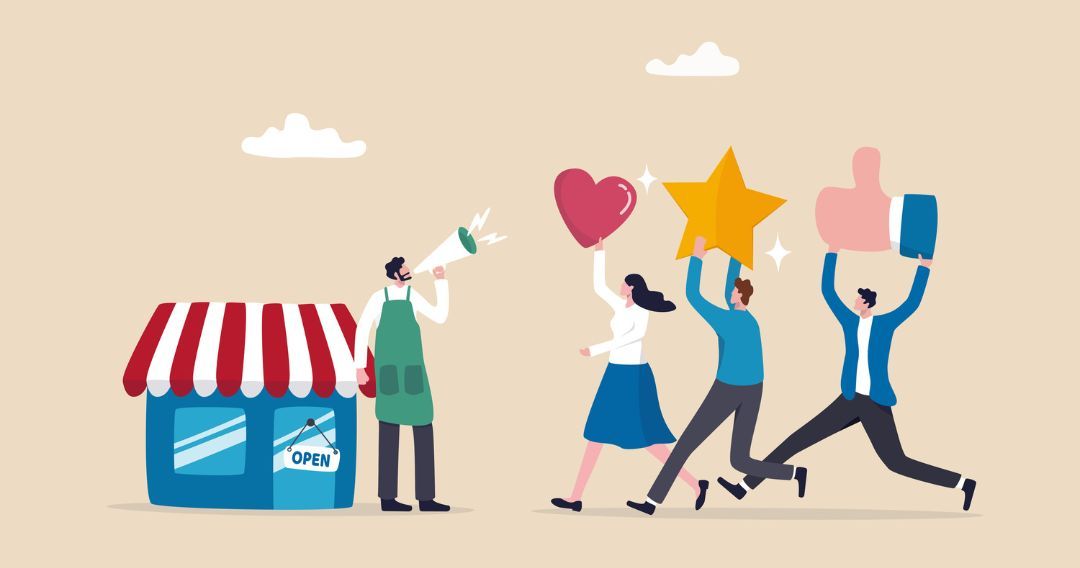 Push notifications increase app retention rates by 3 to 10 times.
Segmented push notifications can deliver as much as a 93% customer retention rate. Increasing your business' customer retention rate by just 5% can grow your profits by 25% to 95%.
Customer retention, which simply means keeping your customers, is key to growing your business. Businesses are 40% more likely to convert existing customers than new ones.
Customer retention is about building relationships with your customers. You do this by providing them value in every interaction you have with them through memorable experiences they have with your brand. You meet and even exceed customer expectations, which helps build their loyalty to your business.
With push notifications, you can enable repeat traffic on autopilot. This is especially true with triggered push notifications, where you:
Target the right users at the right time
Re-engage and retain users
Achieve higher user engagement
Increase ecommerce conversion rates
You can also cross-sell and upsell to maximize your revenues. With cross-selling, you offer your customers additional items they can buy that would complement the item they originally intended to buy. With upselling, instead of convincing them to buy more items, you persuade your customers to buy the bigger, better, and more expensive version of what they originally intended to buy.
Push notifications such as exit intent popups are also powerful tool in decreasing cart abandonment and browse abandonment rates.
For example, you can remind customers who abandon their carts to complete their orders within a specified time – say, 20 minutes after they abandoned it. You can even ask them what stopped them from completing their purchase, then reward your user with a time-limited incentive like a special discount if they complete it within the time indicated.
A browse abandonment notification is an automated push notification sent to a visitor browsing your website which decided to bounce away without taking any action. Sending them a reminder about an item they were interested in on your website can hugely increase your ecommerce conversion rates.
5. Push notifications enable personalization, which is key to digital marketing success.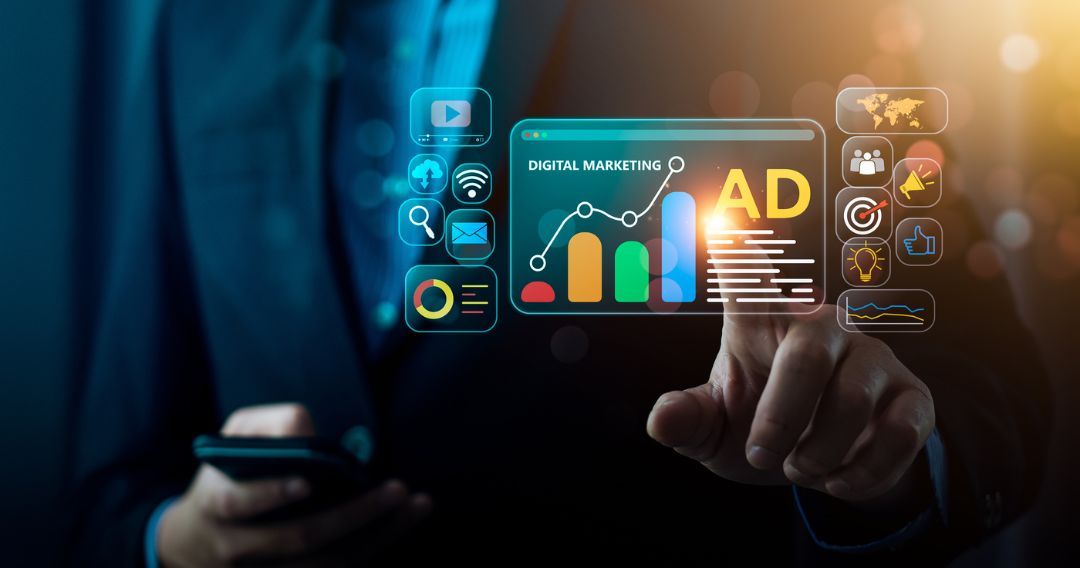 Personalization creates better customer relationships. Better customer relationships are important for marketing success.
The more data you can collect about your customers, the better you can tailor your messaging communications to their individual characteristics, interests, and needs.
Personalization boosts conversion rates. Ninety-one percent (91%) of consumers are more likely to shop with brands that recognize, remember, and provide them with relevant, personalized offers and recommendations.
Push notifications enable personalization. With personalized push notifications, you establish instant communications with new customers, using on-point brand messaging to all customers, whether new or old, with targeted messages delivered at the right time.
Personalized push notifications are powerful for two main reasons: relevance and efficiency.
Relevance
There's nothing that annoys users more than irrelevant brand communications. The average U.S. smartphone user gets 46 notifications every day! If any of those are irritatingly irrelevant, users will quickly unsubscribe or, worse, report them as spam.
Across all industries, unsubscribes are below 1% for businesses that send up to five push notifications a day. The unsubscribe rates increase to 3% for 11 to 15 pushes and 7% for 16 to 20 pushes per day.
Subscribers' main reasons for identifying a push notification as spam are:
Too many messages (62%)
Clickbait (55.18%)
Irrelevant (55%)
Invalid/expired offers (48.18%)
Wrongly timed sending (44.82%)
Personalizing push notifications shows users you understand their needs. This promptly makes users welcome your messages since they add value to their lives.
So, prioritize sending push notifications that are relevant to your users' buying stage, their indicated preferences, their specific behaviors, and their personal information.
Efficiency
Personalized messaging saves your users' time. You grab their attention with relevant information, deals, and updates that they are interested in and are quickly actionable.
This improves their website or in-app experience with your brand and lets them engage with your business, that's useful for them as well as for your business.
With push notifications, you reach your target users directly, avoiding competing with other emails in an overflowing inbox and spam filters.
With Subscribers' push notifications, there are additional turbo-efficient special features:
Guaranteed delivery, even if your subscribers are offline, as they receive your notifications as soon as they get online
Advance scheduling, so you can focus your time on where it matters most
Targeting by time zone, so you can increase engagement and optimize your click-through rates by delivering your messages based on your subscribers' local time zones
Ecommerce integration with top ecommerce providers, letting you target your notifications based on your store customers' browsing and purchasing history
Powerful segmentation tools, so you can segment your subscribers based on the relevant parameters for your product and target your notifications to specific groups of users
Daily analytics, so you see the exact traffic and revenue that Subscribers are delivering to your business and compare your campaigns using easy-to-understand graphs
Sign up with Subscribers for FREE here.
6. Push notifications increase customer engagement.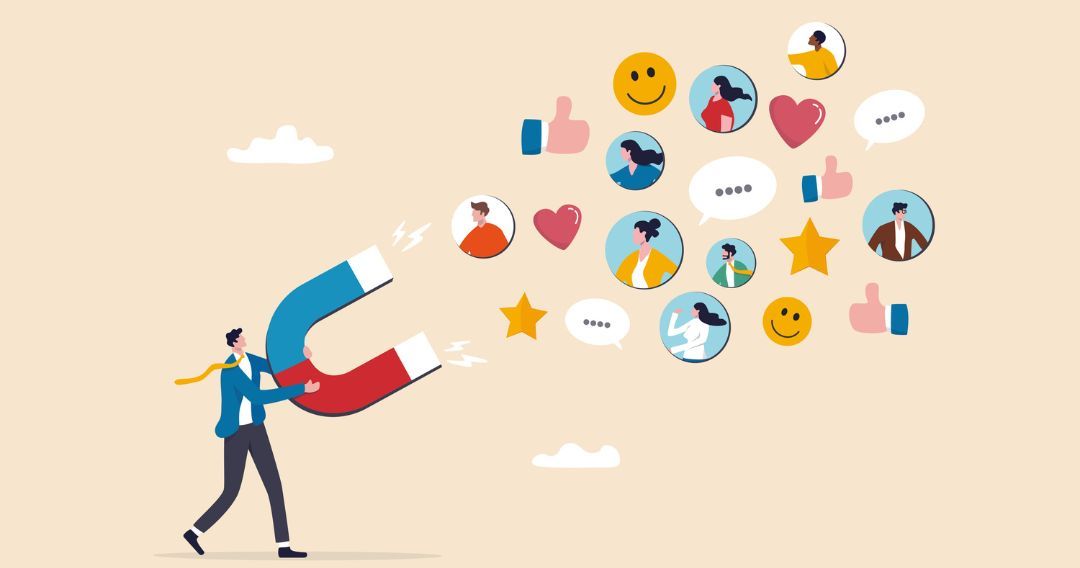 Between engagement or conversion as a priority for your return-on-investment (ROI) optimization strategy, you'd probably choose conversion first (that's why you're reading this!). However, focusing purely on conversion strategies can only get you so far.
Conversion strategies are, at best, a short-term fix. Conversion rate changes are linear and won't increase until you make other changes, like a customer engagement strategy.
A customer engagement strategy fosters brand awareness and loyalty. You focus on creating and building a good relationship with your customer base over the long term.
Ideally, an online marketing campaign generates a lot of traffic, builds huge brand loyalty, and funnels all the traffic into successful conversions. Although conversions are the floodgates for your traffic, customer engagement is the source of your traffic.
Increasing customer engagement means seeing more visitors to your site. If your conversion rate is consistent, this greater number of visitors should successfully convert and deliver greater revenue for your business.
However, engagement strategies take a long time and effort before they can bear fruit. Trust and good relationships don't happen in an instant. On the other hand, successful engagement strategies increase your audiences exponentially.
This is where push notifications can help your business tremendously. Hibernating customers can be turned into active ones with birthday greetings or "we miss you" messages, personalized reminders, and special time-sensitive discounts and offers. For new subscribers, a single push notification during the first week of app installation can boost retention rates by 71% over two months.
Push notifications boost customer engagement because every notification has a Call-To-Action (CTA) button. If done right, push notifications to bring users back to your business's landing page.
There are five specific ways CTAs drive user engagement:
Increase click rate
Increase time spent on your website
Add value
Effective in promoting new products/services/features
Boosts revenue
Your CTAs in your push notifications guide your users to take action. Their taking action means their increased engagement with your brand. The more they engage, the more their actions are likely to convert into revenue for your business.
7. Push notifications enhance customer experience.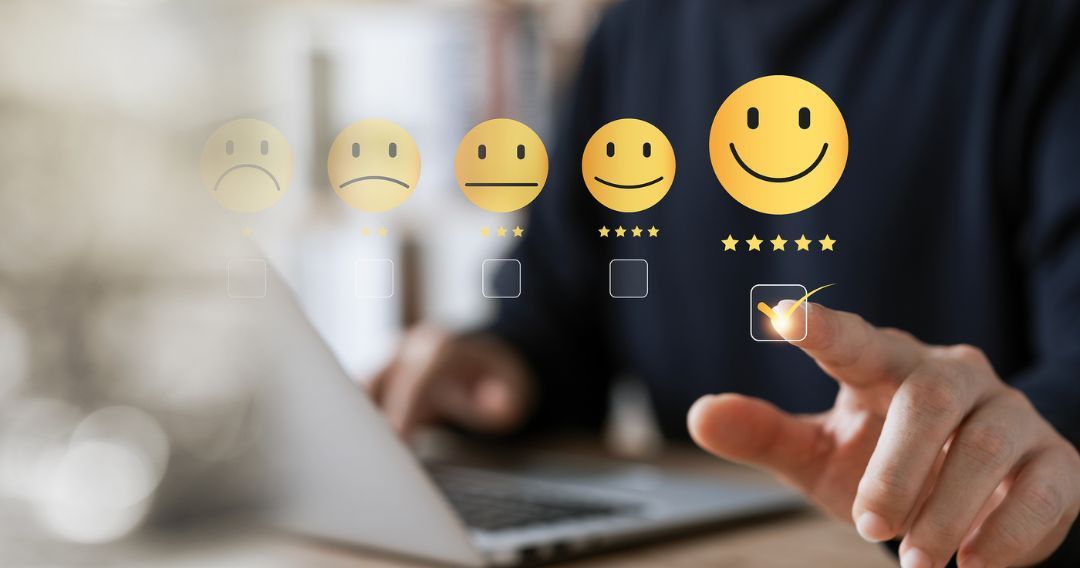 You can communicate directly with your subscribers with push notifications. You can provide them with useful content. Not only that, but you can remind them about items they've favorited that are in stock or on sale. You can provide them with "exclusive sneak peeks" of what's coming. You can send them actionable alerts personalized to their needs and interests.
Web push notifications remind subscribers directly from their browsers. They get your notification messages even if they're not on your website or actively using your app. So, they feel more "natural" and seamless to users, compared with their having to go to your website or actively use your app. You can also reach them more often with web push notifications.
If done right, all these make your subscribers feel personally attended to and cared for by your business, which enhances their customer experience (CX) with your brand.
CX is the combined experience of interactions that customers have with your brand at all stages of their customer journey, even if these don't immediately result in a purchase. From consistently good customer experiences with you, customers grow to trust and like your brand. CX is about building your relationship with your customers.
While quality products or services and pricing may have been top-of-mind reasons for why customers chose to do business with a brand two to three years ago, this is no longer true.
As of 2023, in a survey of 1,920 business professionals asking them to share their top business development priority in the next five years, customer experience (CX) came first, beating products and pricing consistently for three years in a row. They cite CX as a main competitive differentiator. Companies that earned $1 billion annually earned an additional $700 million within three years of investing in customer experience.
A good customer experience leads to customers spending more with a brand they like. Eighty-six (86%) of buyers were willing to pay more for a great customer experience. Especially for luxury and indulgence products; customers were willing to pay a price premium of 13% to 18% more by receiving a great customer experience.
CX also influences on-the-spot purchasing. Forty-nine percent (49%) of buyers have made impulse purchases after receiving a more personalized customer experience.
With push notifications, which you can use to communicate directly with your subscribers, you can track their behavior and understand them better. This, then, helps you anticipate their needs and create personalized customer experiences for them. Since you can broadcast push notifications, you can create personalized customer experiences at scale!
Good broadcast push notifications are not about hitting everyone with messages every day, on all channels, all the time. It's about building relevant and tailored experiences for different customer segments at different stages of their customer journeys with your brand.
You can send your subscribers different types of push notifications to enhance their customer experience with you:
Promotional push messages to let your subscribers know about flash sales, exclusive offers, and special discounts.
Educational push messages to help your subscribers know about a new concept, topic, or course related to your brand, which they can then follow up by reading about it through a link to your blog.
Lifecycle push messages to keep your subscribers engaged at the specific stages of their customer journey with your brand.
Transactional push messages on administrative or logistical updates, such as alerting them to the status of their recent payment and the delivery of their order, an upcoming appointment with you, a billing confirmation, or any other related transaction.
Asking for feedback, push messages to ask your customers to provide their feedback on a recent experience or transaction with you. They can also ask subscribers to rate and review their experience with your business on your website or app (which serves as social proof for your business, too!).
Push Notifications For Ecommerce Conversion Rate Optimization (CRO)
Mobile push notifications were first introduced by Apple in 2009, while web push notifications were introduced by Chrome in 2015. Since then, they have exploded in popularity.
All the statistics from different studies have shown that push notifications have proven to be powerful tools for ecommerce conversion rate optimization (CRO). In fact, the biggest industry senders of push notifications today are businesses engaged in ecommerce.
When done right, push notifications can help your business improve its CRO as the ecommerce landscape gets even more competitive in the coming years.
Nielsen IQ particularly highlights the need to adopt a "fully-integrated omnichannel strategy built on granular data, in-depth analysis, and a fundamental understanding of the consumer's path to purchase." Push notifications can help in all these.
From reading this guide, you've learned that push notifications have higher conversion rates than emails. They help bring visitors back to your website. They ensure willing potential customers for ecommerce conversion rate optimization (CRO). Furthermore, they increase customer retention rates as they enable personalization. They boost customer engagement and enhance the overall customer experience.
Subscribers' push notifications service additionally provides you with turbo-efficient and rich features, so you can have smarter notifications for desktop and mobile. Digital marketing expert Neil Patel was able to drive 231,608 visitors to his site when he used Subscribers' push notifications service. He calls it "simple, easy to use, and effective."
Subscribers also has low-cost, high-impact plans for any business size, so you can start using them now. In fact, you can start for FREE with up to 200 subscribers. Sign up here.
With what you know now about how push notifications can boost your ecommerce conversion rate optimization strategy, all you need to do is to decide to use it to future-proof your business.