If you're an online content publisher, do you know that you can monetize your website traffic and earn ad revenues through push ads using the Subscribers Ad Network?
If you're a blogger, a media/content publishing company, or someone who runs native news ads on your website, you can generate ad revenue income from web push ads, and we're going to show you how in this guide.
Read on for more.
What Are Push Ads?
Web push ads are advertisements taking the form of device notifications sent to users who subscribed to receive these ads (known as web push notifications) or are presently viewing a website with this ad format (known as in-page push notifications).
Your website subscribers who allow the web push ads will get the web push ads even after they leave your website. If they're browsing your website, they will get in-page push ads as pop-ups.
If they purchase from those ads, you get a revenue share of the earnings.
From over 1,000 leading online publishers and media companies who are part of the Subscribers Ad Network, 46% of website visitors click "Allow" and subscribe to web push notifications.
This means that you can potentially earn passive income through almost half of your own website visitors who subscribe to these notifications or browse your website.
This is basically how ad revenue from push ads works, but before you decide to start earning with the Subscribers Ad Network now, it's best to understand how ad revenue from websites works.
What Is Ad Revenue?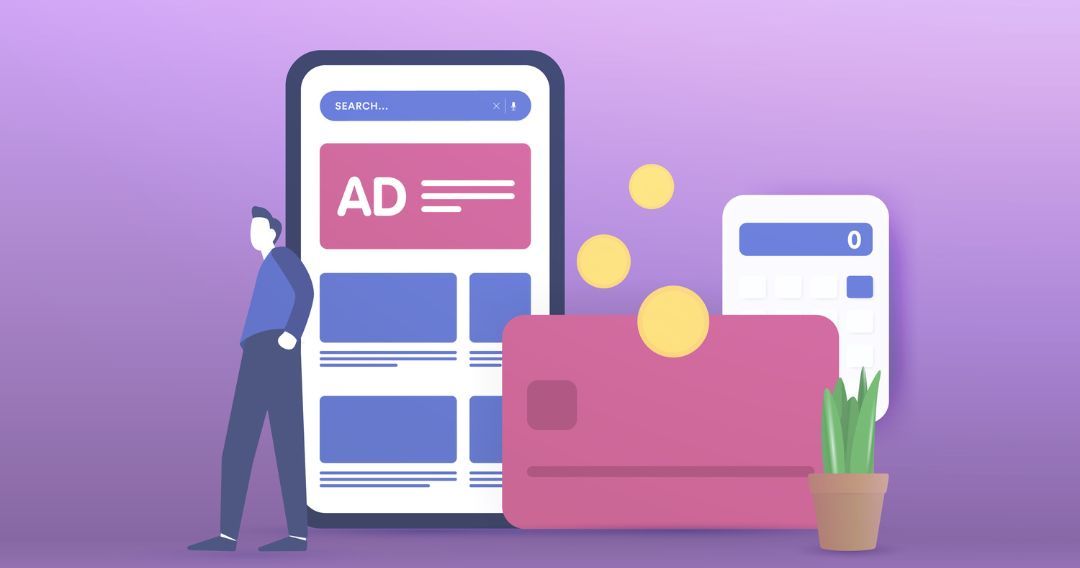 Advertising revenue or ad revenue is the income you earn from paid advertisements seen alongside your content on your website.
Ad revenue comes from companies who want to promote their brands, products, and services on your website while visitors read your content.
If your website receives enough attention and traffic from users, these companies would want to purchase space on it. The advertisements on web pages typically include banners, corner videos, sticky ads, and takeover ads.
Push ads are a relatively new type of website advertising you can earn ad revenues from. What makes push ads different from all the other types of digital advertising is that they look like native ads – a private message or important notification from the website they're on – which appear onscreen over the other screen windows.
Push ads are also consent-based, so they don't give off the impression of being annoying in-your-face paid advertisements just out to sell, sell, sell. Users won't find them as intrusive as the other types of ads that generate ad revenues for websites.
While most online users have adapted to ignoring the typical ads, push ads have users' consent, and they don't look like typical ads.
Push ads have become the highest-demanded inventory from advertisers because of the high level of engagement with loyal push users.
Push ads are especially good for websites with content on what online users are interested in most – money and status, health and beauty, dating and relationships, entertainment and gambling, news and education, and digital technology.
What Is An Ad Revenue Website?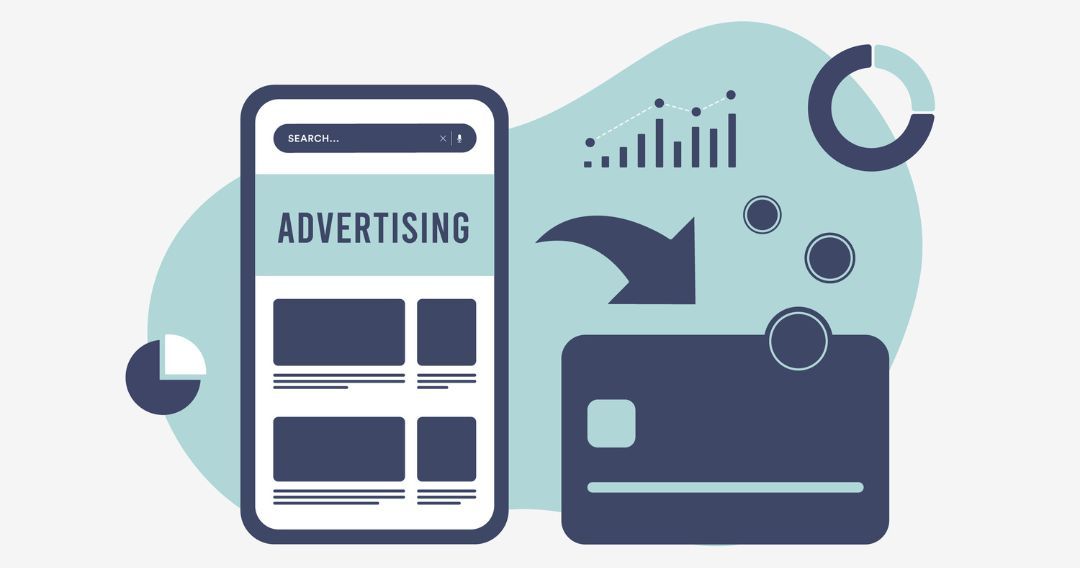 An ad revenue website is a website that earns revenue when its visitors engage with the paid ads on their site. Visitor engagement is typically measured through impressions and clicks.
When your website displays paid advertisements accompanying your digital content, and your visitors engage with these ads, you earn advertising revenue from these engagements.
Digital advertising spending is expected to reach $271 billion in 2023, with most spending generated in the United States. By 2025, it is estimated that the average ad spending per user will range from $19.44 for influencer advertising to $221.70 for banner advertising to $498.50 for in-app advertising.
Ad revenue websites get a share of this action.
Amazon, Facebook, Google, and Microsoft are the major players in the internet advertising market. Individuals and businesses with ad revenue websites earn income through advertisement networks such as Google AdSense, YouTube Monetization, and Outbrain,
The Subscribers Ad Network specializes in consent-based mobile and desktop web push notification advertisements. All advertisers in the Subscribers Ad Network are compliant and vetted.
How Does Ad Revenue Work on Websites?
The ad revenue or advertising-based revenue model has become popular among digital businesses and content publishers, as it offers the opportunity for them to earn additional income without charging website users directly for their goods and services. Instead, these digital businesses and content publishers generate income from advertising sales.
Basically, they allow advertisers to place ads on their websites in exchange for payment. The payment is typically based on any of these three metrics:
Cost-per-action (CPA) – when the advertiser pays for each completed specified action associated with their ad, such as a signup or purchase;
Cost-per-click (CPC) – where the advertiser pays a specified amount for each click a user makes on their ad; this is the most common metric used for push ads and
Cost-per-mille or a thousand impressions (CPM) – when the advertiser pays a fixed amount for every 1,000 impressions on their ad.
The advertising-based revenue model is also popular because it's relatively easy to set up and maintain. Push notification ads are integrated into publishers' websites with a simple tag and JavaScript service worker file that engages users with a small pop-up asking them for their opt-in to receive ads.
Once a user is attributed to a single publisher account and placement, the publisher can earn a lifetime revenue on ad revenue generated by that user. The online publisher may also earn a one-time "conversion" rate for that user's opt-in.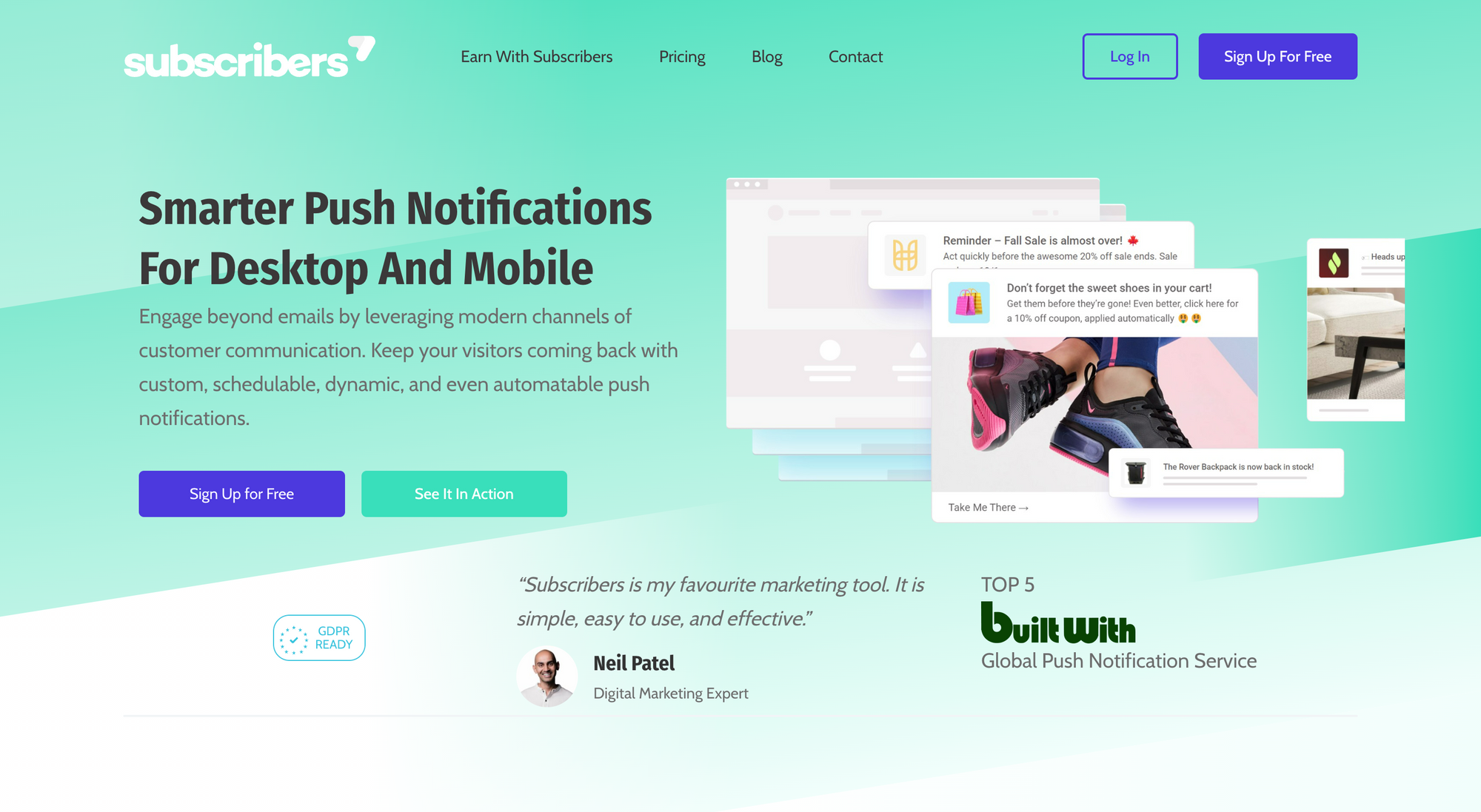 At the Subscribers Ad Network, you simply click on the "Get Started" button, answer a few questions, and then press the "Submit" button. The Subscribers team will then reach out to you to set up your website in their ad network.
As long as the ads are well-targeted and effective, they can provide your website with a steady stream of income.
The recommended best practices for optimizing ad revenue performance in an advertising-based revenue model start with a comprehensive strategy, which should include:
Creating compelling ad content that resonates with the website's users
Utilizing relevant keywords in ads to improve targeting accuracy
Testing different campaigns to see what works best
Using automation technology to optimize ad campaigns in real-time
Continuously tracking metrics to measure performance
Continually analyzing and interpreting data to identify opportunities for improvement.
Subscribers' machine learning technology makes it easier for both advertisers and publishers to do all these. For example, Subscribers' technology tests new offers and web push ads send times to make sure they're optimized for publishers' websites. All ads also go through a very thorough review process, so publishers' brands are never put at risk.
Subscribers have partnered with the largest ad providers to ensure that your website's subscribers get the most relevant ads based on their past behavior at your site.
Since Subscribers never run out of ads, you can monetize 100% of your website ad space or inventory at the ongoing competitive bids. You also get 24/7 personalized expert support at every stage of your ad revenue journey, from installing the code to your website to receiving your payouts.
Successful Ad Revenue Models
A top advertising-based revenue model for publishers is Google's AdSense service. Google AdSense lets publishers earn money from their online content by matching ads to their sites.
There are also now many ad networks that acquire available ad inventories from publishers and sell them to advertisers as packaged impressions. The Subscribers Ad Network is one of these, which is trusted by more than a thousand leading brands, media companies, and publishers.
Ad networks act as an important monetization intermediary between publishers and advertisers. Without ad networks, publishers would have to look for their own advertisers and negotiate separate deals with each individual advertiser.
How Much Ad Revenue Do You Get?
Push advertising typically works on the Cost-per-click (CPC) model. This means that advertisers pay for the clicks their push ad receives on your website. The average CPC rate varies from $0.02 to $0.50, depending on geographic tier.
The demand from online advertisers for push ads is currently high, especially from Tier 1 countries or countries with the highest business potential for digital advertising. Tier 1 countries offer the most sought-after digital traffic.
As of 2023, there are 24 Tier 1 countries in the world:
Australia
Austria
Belgium
Canada
Czech Republic
Denmark
Finland
France
Germany
Iceland
Ireland
Italy
Luxembourg
Netherlands
New Zealand
Norway
Poland
Portugal
Slovenia
Spain
Sweden
Switzerland
United Kingdom
United States
Publishers monetizing their websites are catching on to the demand for push ads, but their supply is not yet sufficient to meet all of it. Currently, publishers' Effective Cost Per Mille (eCPM) for push notification users is higher than that for banner and pop ad placements.
Playwire, a company that helps online publishers and app developers amplify their ad revenues, reveals that there is no upper limit to how much a website can make from ad revenues, but there are standard measures to go by.
These are the ad revenue benchmarks based on the website's monthly page views:
500K monthly page views, $1,000 to $5,000 a month
1M monthly page views, $2,500 to $25,000 a month
5M monthly page views, $10,000 to $100,000 a month
10M monthly page views, $25,000 to $250,000 a month
20M monthly page views, $50,000 to $700,000 a month
40M monthly page views, $100,000 to $2,000,000 a month
Several factors contribute to ad revenue income:
Ad tech stack – If you have a suite of tools such as a data management platform (DMP) that helps you create more targeted audience segmentation, top dollar brands want advertising space on your website.
Ad units – Some ad units (such as basic video ads, banner ads, and native ads) have lower CPMs than more premium ones (such as flex leaderboard ads, rewarded video ads, and sticky ads).
Demand – When an ad request is not filled, it leaves money on the table. It's highly recommended to have broad demand from multiple sources.
Website visitors – If you have more traffic, you have more opportunities to show ads and generate more ad revenue. However, it's not just the quantity but also the quality of website visitors you have that matters: users must spend more time on your site, so they're more likely to see more ads across your web pages.
Who you're working with – Your ad technology partner must have the track record and reliability to deliver the ad revenues fit for your website. Founded in 2017, Subscribers specializes in providing web push notifications services for businesses to keep visitor engagement high. Its Subscribers Ad Network has over a thousand brands subscribed.
Key Ad Revenue Metrics Publishers Must Track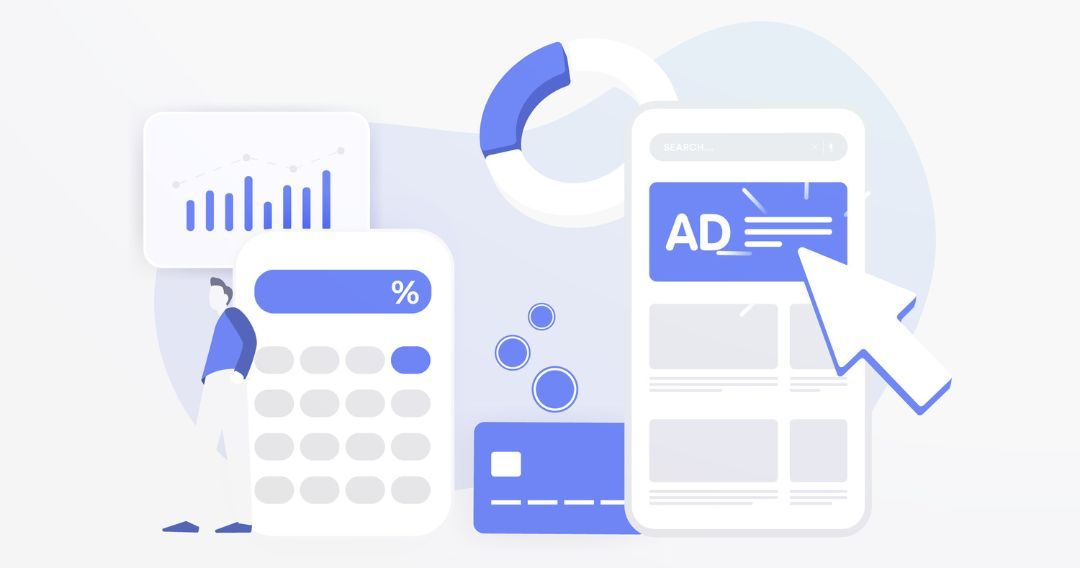 There are eight key ad revenue metrics publishers must pay attention to and track. These help you not only determine your potential ad revenues but also learn about the value of your content, the value of your readers, and the effectiveness of the ads you are hosting:
1. eCPM
The Cost Per Mille (CPM) is the advertiser's cost per 1,000 ad impressions, while the Effective Cost Per Mille (eCPM) is the publisher's average ad revenue per 1,000 views of the hosted paid ads. So, as a publisher, you should be tracking your eCPM.
eCPMs can vary greatly depending on:
Ad placement (above or below the fold)
Seasonality
Site speed
Traffic geography (Tier 1, Tier 2, or Tier 3 countries)
User engagement
Website niche
The average eCPM tends to fall within $2 to $10. If you have an eCPM lower than this range, check on the factors just listed. For example, you might be displaying ads from an ad network that does not support your traffic geography. Or, you might not be utilizing the correct ad units. Or, you might have a slow website.
With the Subscribers Ad Network's machine learning technology and 24/7 personalized expert support, though, you can address these and optimize your eCPM.
The eCPM is often the starting point that online publishers pay attention to and track, but it should not be the only ad revenue metric to track.
2. Total Site Traffic
More traffic means more opportunities to show ads to your website visitors, which means more potential ad revenues. Even if your visitors' session lengths are short, you can still increase ad revenues by increasing site traffic.
Follow these essential tips to optimize your web traffic:
Optimize your content with keywords so your website is more easily "findable" by search engines.
Create targeted landing pages that highlight content custom-tailored to your website visitors' search needs and priorities.
Craft engaging, high-quality, and relevant content that solves a problem or addresses a concern of your website audience.
Boost your local search reputation by optimizing your website for local search rankings.
Send emails that link to your website.
Get more backlinks to your website from credible, trustworthy sources. Backlinks are inbound links from other websites that refer to one or more of your web pages. Quality backlinks boost search engine rankings.
Engage your audience and community on social media and direct them to your website.
Improve your public relations by publishing regular press releases and sharing them with news sites, appearing on television, talking on a radio show or podcast, and being interviewed and mentioned in another website's article. Keep referring people to your website to find out more.
3. Pages Per Visitor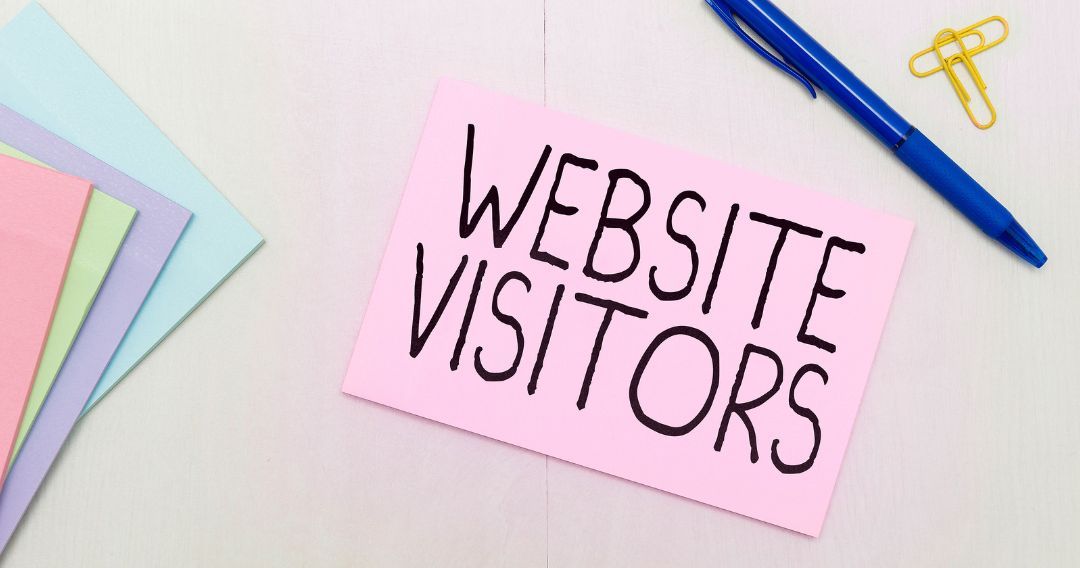 You can check the average page view per visit from your Google Analytics or similar data analysis software. You can then learn to increase this by studying the trends in your audience's interests and behavior.
For example, you can ask yourself: Are your users coming to one page per visit, or do they stick around across several web pages on your site? When a user clicks on another webpage, what's the kind of content that could be motivating them to do this?
If you have high traffic but also high bounce rates, what could be driving them away from further engagement? It could be that you have content that doesn't provide much value, or it could be that you do have content that provides value, so much so that it immediately answers the visitor's questions, and they leave soon after.
4. Time On Page
Since page views and bounce rates can be slanted by one-time users, publishers also monitor users' time on their web pages to find out how engaging their content is to users.
Compared to session length, which measures a user's time across your entire website, time on page is a superior metric. It lets you know which pages and content on your site are the most or least engaging to your visitors.
5. Revenue Per Visitor
This metric helps you better understand how each visitor is contributing to your ad revenue on average. Ad publishers must aim not only to increase website traffic but also the amount of ad revenue generated per visitor. This is computed based on the following formula:
Average Revenue Per Visitor = Total Monthly Ad Revenue / No. Of Monthly Unique Visitors
This opens up different possible scenarios.
On one hand, you might be increasing your number of visitors without increasing your total monthly revenue, which brings down your average revenue per visitor. Even though you are attracting more visitors, you are not engaging them enough to increase your total ad revenue.
On the other hand, you can also increase your total ad revenue even without increasing your number of unique visitors. This indicates that you probably have more engaging content, which increases your average ad revenue.
Aside from the quality of content, other factors can affect average revenue per visitor, such as the quality of advertisements hosted and the overall user experience with your website.
6. Revenue Per Page
To help you better understand your audience's interests and the value of your content, calculate revenue per page.
First, from your analytics data, take the total ad revenue across your site and apportion it according to the percentage of total views each page received during a particular time period.
For example, for a $3,000 total ad revenue in a given month, with 10,000 total page views, what percentage of the total ad revenue did each page contribute? The table below shows that Pages A and D brought in the most ad revenue per page, while Pages B and C brought in the least.
Next, examine why some pages are bringing in more ad revenue than others. What elements of the page and its content are drawing in more of your audience?
Heat and click maps can help you with this.
Heat maps alert you to where users are spending the most time on your web pages. They help you understand what content they are looking at, how they interact with the pages, and what they expect from it.
Click maps show you where users are clicking on your web pages. These tools give you recorded screencasts of real users interacting with your site, which you can watch in real time and get insights from the user interactions occurring.
Understanding these will help you improve your audience engagement and ad revenues.
7. Revenue Per Audience Segment
This is similar to the revenue per page, except that instead of breaking down the total monthly ad revenue per page, you break it down by audience segment, using user demographics from your analytics data.
What percentage of monthly page views did you get from each audience segment? How much did that audience segment contribute to your total monthly ad revenue?
For example, in the table below, for $3,000 total ad revenue for a given month, with 10,000 total monthly page views, Audience C contributed the most ($1,500) to total monthly ad revenue, while Audience D contributed the least.
Dig deeper into your analytics data on why this is so.
Understanding these insights can help you create better content as you optimize your website to improve traffic engagement and boost ad revenue.
8. User Feedback
It is highly recommended to leave a feedback form on your site and regularly search through your social media accounts for comments from users.
Front-end experience feedback from users helps you stay on top of your website's performance and alerts you to issues you can then promptly act on. Issues affecting and harming user experience are particularly important: poor page load speeds, broken links and images, and malvertising attacks could be forcing your users to move away from your site.
Aside from waiting for feedback, you can also regularly check your site for issues, as if you were a visitor for the first time.
Treating users with respect and care is key to a successful user experience, which then boosts user engagement and ad revenue. Ensure both quality and quantity metrics.
How Is Ad Revenue Calculated?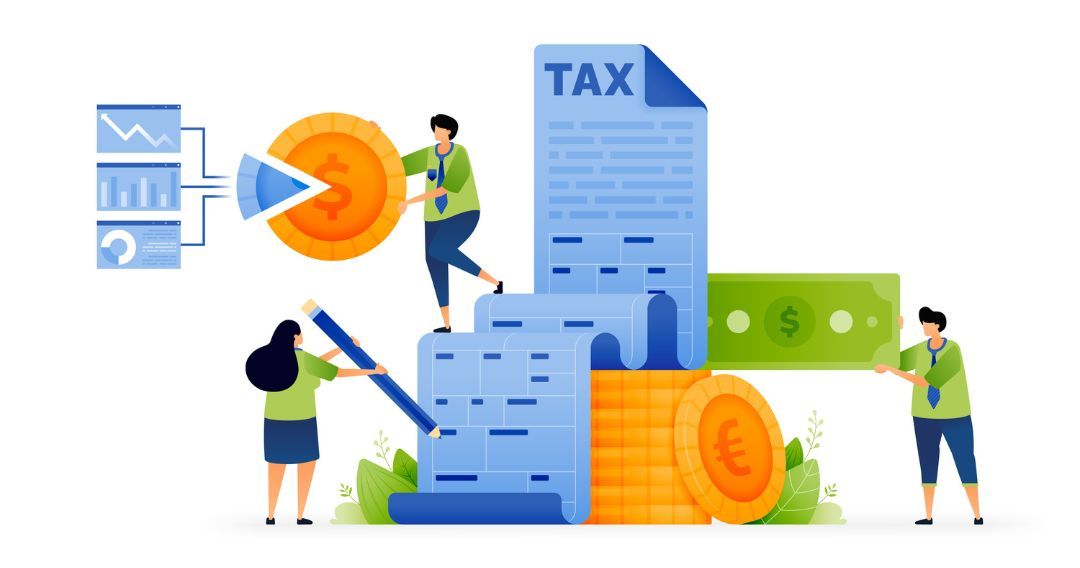 There are several ad revenue calculator tools online, but it helps to understand the ad revenue formulas and how ad revenue is calculated.
These three common ways ad revenue is calculated:
Cost-per-acquisition (CPA) based on a conversion action taken by users
Cost-per-click (CPC)
Cost-per-mille or 1,000 impressions (CPM)
Cost-per-acquisition (CPA)
Ad revenue based on Cost-per-acquisition (CPA) measures how much you earn when someone converts after viewing the paid ad on your website. This acquisition or conversion can come from certain actions users take, such as signing up for an email, downloading an e-book or app, and making a purchase.
The CPA is computed by dividing the advertiser's total marketing costs spent for a certain period by the total number of new customers converted over that same period. For example, if during a particular month, total marketing efforts cost $500 and the number of new customers converted is 250, then the CPA is $2.
This formula is then used to compute for ad revenue:
Ad Revenue = Total Acquisitions x CPA
If the advertiser uses a $2 CPA charge, and the paid ad you hosted for them converted 1,000 customers, your ad revenue is $2,000.
Cost-per-click (CPC)
Ad revenue based on Cost-per-click (CPC) measures how much you earn every time someone clicks on the paid ad you host.
The CPC is computed by dividing the advertiser's advertising costs by the total number of clicks generated by the paid ad you hosted. If an advertiser paid $50 for 500 clicks on its ad, then the CPC is 50/500, or $0.10.
This formula is then used to compute for ad revenue:
Ad Revenue = Total no. of clicks x CPC
If the paid ad you hosted generated 1,000 clicks at $0.10 CPC, then your ad revenue is $100 from this ad.
Cost-per-mille (CPM)
Ad revenue based on Cost-per-mille (CPM) or 1,000 impressions measures how much you earn each time a paid ad you host earns 1,000 views.
The CPM is computed by dividing the total cost of an advertising campaign by the total number of impressions generated during a specified period and then multiplying the result by 1,000. If an ad campaign costs $500 and generates 100,000 impressions, then the CPM is $5.
This formula is then used to compute for ad revenue:
Ad Revenue = Total impressions/1,000 x CPM
If your website has an average of 200,000 visitors a month, and the ad revenue rate you agreed with an advertiser is $5, then you can expect to earn a total monthly ad revenue of $1,000 if all your visitors viewed the push ad at least once.
What Kind Of Income Is Ad Revenue?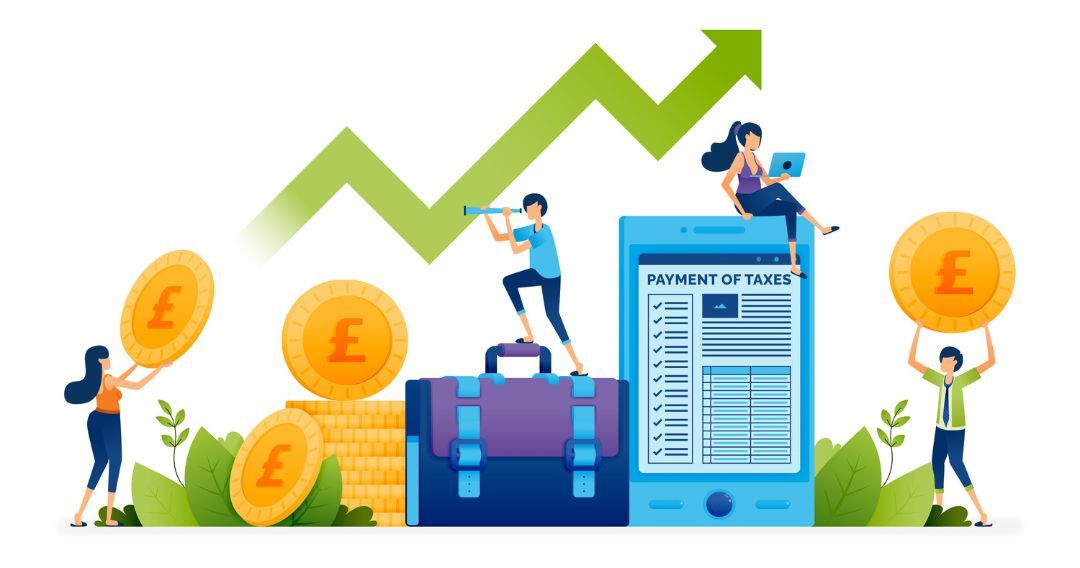 Ad revenue is a kind of passive income since you earn not from selling your own products or services but from your website visitors' engagement with the paid ads you host.
But it's not as passive as it sounds. To earn more ad revenue, you also have to work on your website and optimize its elements, speed, and content to maximize your ad revenue potential by generating more traffic and engagement.
Key Ad Revenue Strategies
Here are five essential strategies to boost ad revenue on your site:
1. Make ads more visible.
If ads are buried at the bottom of your website or in sidebars, they will get less attention than if they were in more conspicuous places, depending on the devices your visitors are using and the ad types and sizes.
Generally, horizontal ads placed at the top or bottom of a webpage are best for users on mobile devices, while vertical placement ads on the left or right of the screen are best for users on desktops.
Also, ads should not exceed the amount of page content. As a general rule of thumb, 30% ads to 70% content is recommended.
These constraints are easier to overcome with push ads because push ads don't take up a lot of space but attract users' attention since they appear as messages or notifications.
2. Use engaging visuals.
Strong visuals connect with audiences faster than words do. People are more likely to notice and click on ads that have attractive and intriguing visuals.
With push ads using rich push notifications, this can be powerful. While traditional push notifications use the standard text copy and emojis, rich push notifications allow businesses to experiment with more media to capture and engage users' attention.
3. Use targeted advertising.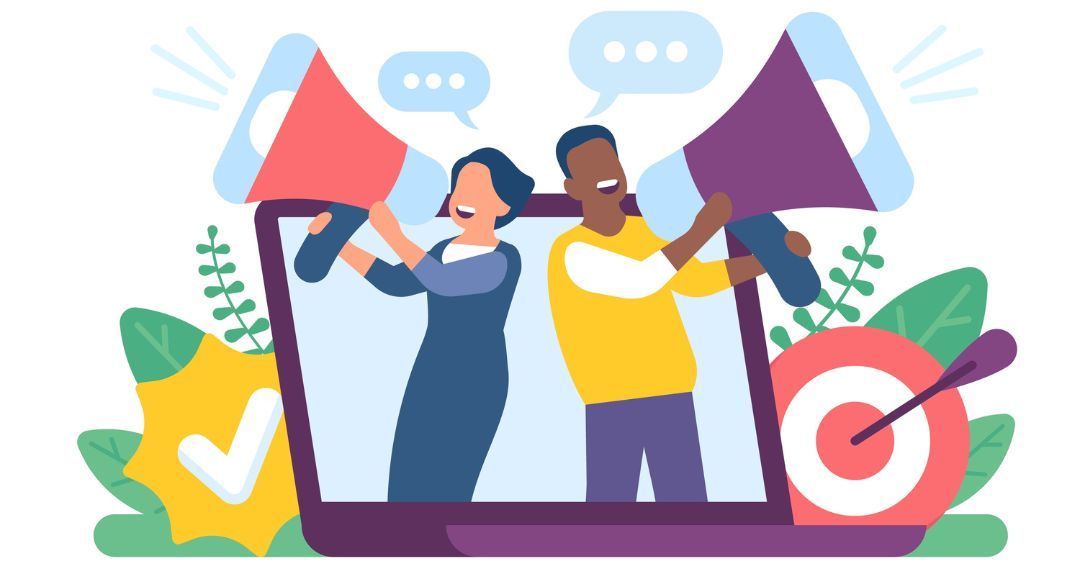 Targeted advertising is aimed at a specific audience, focusing on finding out consumers' specific traits, interests, and preferences and crafting your offer based on these.
It is more effective than general advertising because, with targeted advertising, you are more likely to reach people interested in your content and what your hosted paid ads offer. This, then, increases your chances of boosting your ad revenues.
4. Increase ad placements.
Increasing ad placements on your site boosts your chances of increasing ad revenue. More ad placements simply mean more chances for people to see them and click on them, which leads to more ad revenue.
To optimize ad placements, you can also consider multisize ad placements, ad refreshes, and lazy loading.
By increasing ad placement flexibility on your website, you reduce the chances of having no orders filled since you're opening up the number of advertisers available to bid on your inventory.
Ad refreshes are user-action-based ads that refresh based on actions taken by users. This ad interactivity helps tackle consumer ad blindness.
Lazy loading pages allow for faster page speed and show ads only when users start scrolling. These also increase the viewability score of your ad inventory, which is a premium demand for advertisers.
5. A/B tests your ads and ad formats.
Different ads and ad formats have different levels of effectiveness. Some are more likely to be clicked on than others. By testing different ads and ad formats, you will find the ones that work best for your audience and your website.
Subscribers' machine learning technology tests these for you and helps you optimize the push ads you host so that both you, as a publisher, and the advertisers that place ads on your site benefit.
Ad Revenue Mistakes To Avoid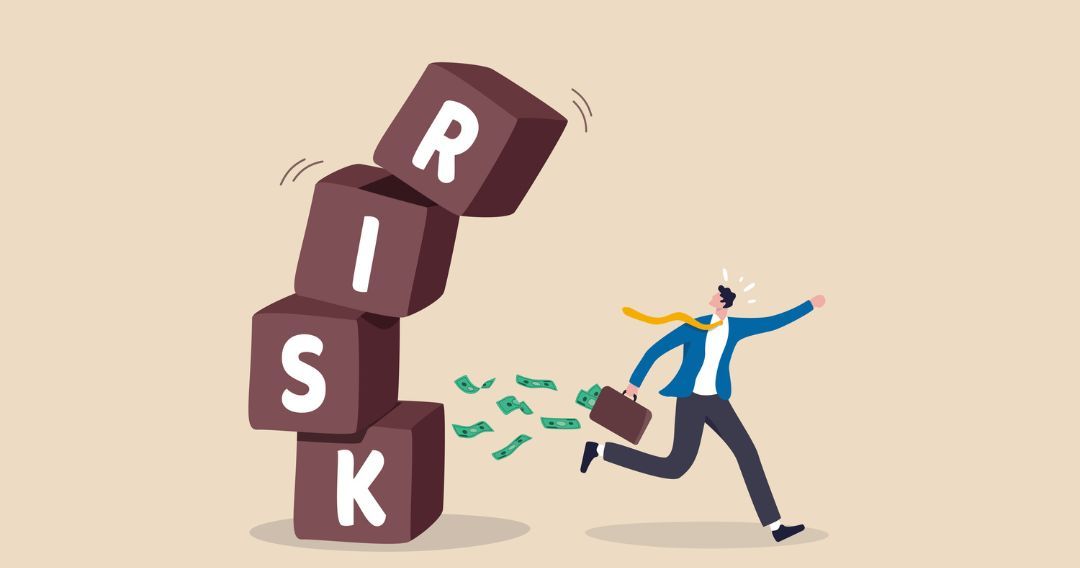 If there are key ad revenue strategies to practice, there are also key ad revenue mistakes to avoid.
First, ensure that the ads you host are relevant to your audience and complement your content and offers. Displaying irrelevant ads annoys visitors and can lead to lower click and engagement rates, decreasing ad revenues.
Second, avoid intrusive advertising formats such as ads that cover your content or auto-playing video ads that are difficult to ignore and close. These ads instantly turn visitors off. Instead, use more subtle forms of advertising that blend in with the rest of your content.
Lastly, don't overdo things by having too many ads. This cannot be over-emphasized. It makes your website look "salesy" and dirty, and it also makes it difficult to navigate. This can turn off a lot of visitors.
To avoid all these, consider using push ads through the Subscribers Ad Network.
Push ads are less intrusive, and all advertisers in the Subscribers Ad Network are vetted for compliance. Subscribers then thoroughly review all ads to ensure that they match the publisher websites they are placed on.
Making Your Website Earn More With Ad Revenue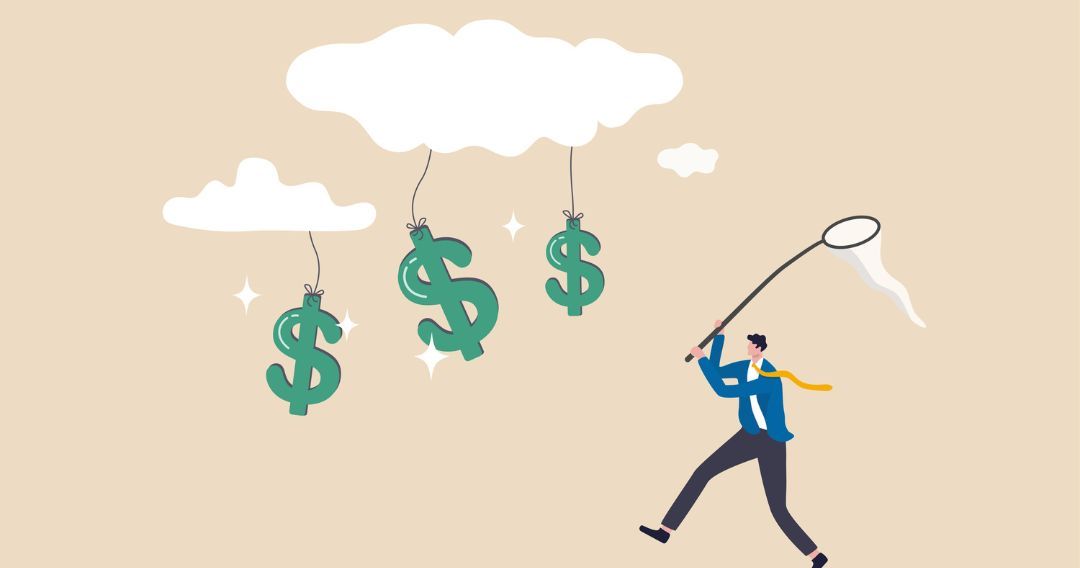 As a blogger or content publisher, you can make your website earn more with ad revenues from different ad-revenue models such as Google AdSense and through ad networks.
Although you can sell your website inventory to typically paid ads, you can now also earn ad revenue from push ads.
Unlike typical digital advertisements, which can be annoying to your website visitors, push ads look more like native ads, feel more personal since they appear as notifications or messages, are less intrusive, and have proven higher user engagement rates. This increases your chances of earning more ad revenues from your website.
Subscribers is a marketing platform built especially for businesses to send web push notifications to their subscribers to keep on re-engaging them. Its Subscribers Ad Network brings these businesses together with advertisers who want to use push ads in their campaigns.
Monetize your website traffic and boost your ad revenue potential, with no upfront costs required, by signing up to the Subscribers Ad Network now.