We constantly are getting questions about the importance of sending push notifications to desktop Safari users.  This is a great question for any company or website using web push notifications to bring people back to their website.  While the simple answer to this question is a resounding yes, the reasons why are varied. Below we have compiled a list of what you should know about targeting Safari desktop users with your browser push notifications.  
As a company focused on browser push notifications, we have decided to support Safari Push Notifications.  This makes us different than many of the other push notification services out there.  And, while Safari on desktop has a much smaller user base than some other desktop browsers (you can check out current browser market share information here:  https://en.wikipedia.org/wiki/Usage_share_of_web_browsers), Safari desktop users are fiercely loyal to the browser, tend to be more female and also have a high level of affluence.  
#1: Safari Web Push Notifications Are Only Delivered On Desktop Devices
Safari browser notifications have been around for a while, as they were introduced as part of the Maverick OS X.  But, Safari Browser Notifications are only available on desktop devices, so they are not displayed on iPhones.  This is a specific choice made by Apple, so it is likely that browser push notifications will not become available on iPhones any time soon.  
#2: Safari Web Notifications Are Not Available On All Push Notification Services
Not all push notification services have chosen to support features that allow their users to send browser notifications through Safari. In fact ,most of these services focus on only the largest browsers.  At Subscribers, we recognize that Safaris owns a small marketshare on desktop devices.  However, we also have done extensive research on Safari desktop users and feel this is a great audience for our customers to target.  Safari desktop users tend to be more female, affluent and educated than the browser population at large.  Also, as a company, we track engagement rates across different browsers and see very strong click through rates on Safari pushes.  
We are regularly keeping track of Safari updates and will continue to support browser push notifications for Safair desktop users in the future.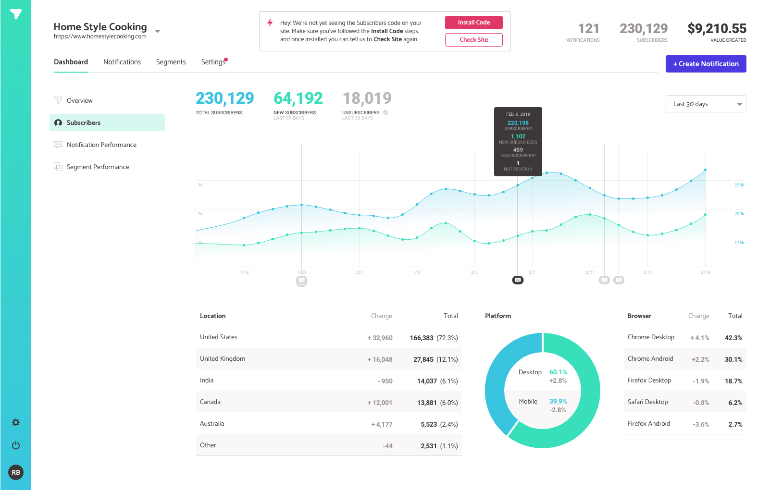 #3: Safari Browser Notifications Are Displayed Even When The Browser Isn't Open
Generally speaking, there are two kinds of browser push notifications for websites.  The first kind is usually called "local push" or "local notifications".  These are triggered "locally" using JavaScript and browser push notifications are only displayed when a webpage is open in an open browser tab.  
The second kind of browser notification for a website is a "Safari push notification".  This push notification isn't triggered locally using JavaScript.  Instead, these pushes are triggered remotely using Apple's own proprietary push notification service.  Within this technology is the capability for a browser push notification to be delivered and viewed even if a user does not have a Safari browser open.  Subscribers leverages this technology as we see very high engagement rates from visitors that get push notifications even when the Safari browser is not open as these pushes are often even more visible to the user and draws strong attention.  
#4: Apple May Never Support iOS Web Push Notifications
To be honest, we have no idea if Apple will ever support browser push notifications for Safaris on iOS devices.  If you search the web, you will notice that there are quite a few debates on this very topic.  Ultimately, those who think Apple will never go the route of allow iOS web push notifications say that the existence of the App Store makes the likelihood of it very low.  Their argument is that Apple has a high incentive to to keep apps native and therefore don't want to take any steps to encourage people to have native app-like features through their web browsers.  While we generally agree with this opinion, you just never know how the web (and browser push notifications) will evolve.  
#5: Enabling Browser Push Notifications On Safari Doesn't Take Much More Work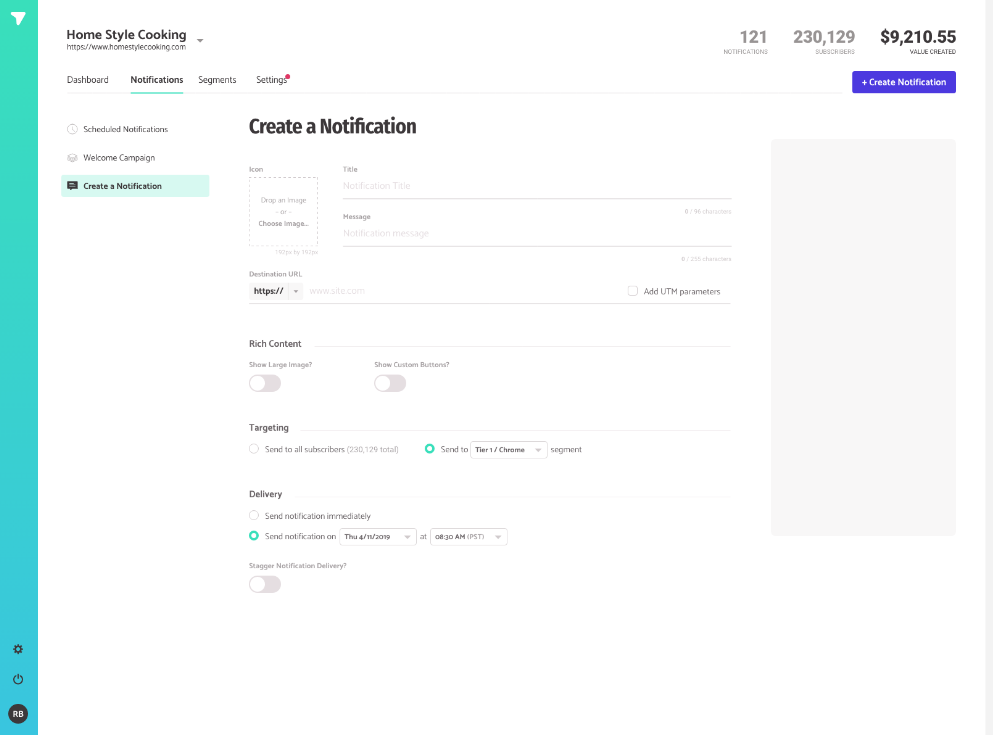 While Safari's share of the desktop browser market is much smaller than for other browsers, it is simple to customize your browser push notifications for Safari.  While each browser handles web pushes a little differently, Subscribers handles these differences and makes the editing of push notifications for Safari desktop browsers very easy.  So, it'll only take you a couple of extra minutes to be sure that desktop users can receive your messages.  
All browsers continue to invest in the technology behind browser push notifications and we see Apple continuing to support more and better messaging through web pushes.  We are excited to see what Safari supports next will continue to share updates on our blog and within our app.