Your push notification subscribers are key to your business growth and success. The more subscribers you have, the more you boost your chances for conversion, revenue, profit growth, and, ultimately, business expansion.
Push notifications enable you to stay in touch with your target customers, build audience relationships, drive user retention, enhance user experience, and boost your website traffic and conversion rates. It is now one of the key tools brands and marketers use to engage with consumers and enhance customer service.
In this article, we share with you ten (10) proven effective tips on how to increase your push notifications subscribers, with sample cases of real-life businesses using the tips successfully.
What Are Push Notifications?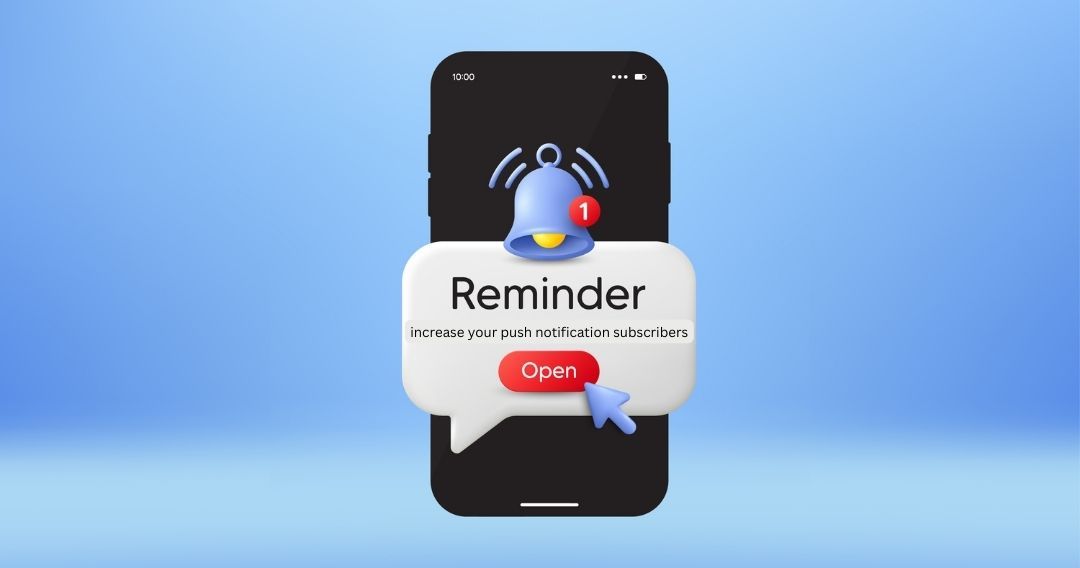 Push notifications are short messages sent to users' devices from your business' application or website, even if users are not actively using the application or website.
Your business "pushes" information to the users in real time. This information can be a variety of content – alerts, promotional offers, reminders, news updates, and other information that should enhance their experience with your brand.
Users have to "subscribe" to these push notifications to receive them. They do this when they install your app, subscribe to receive notifications from your website, and allow notifications from your app or website on their device settings.  
Types Of Push Notifications
There are four main types of push notifications: web, mobile, desktop, and wearables.
For web push notifications, any company with a website can send web push notifications after installing a web-based Software Development Kit (SDK) code from a web push service on their website. No app is needed.
Users tapping or clicking on a web push notification are taken to a pre-set URL fixed by your brand. Users can also disable receiving push notifications by configuring their browser settings.
Subscribers offers web push notifications to your website visitors. You simply install Subscribers on your site. Visitors are asked to opt-in to receive notifications from you. If they opt-in, you can then send push notifications to them anytime they have the browser they used to opt-in open, even if they're not on your site.
For desktop and mobile push notifications, you need a developer to create an app that users install on their laptops, tablets, or phones. On iOS, opting in requires users to actively subscribe. On Android devices, push notifications are set by default unless users untoggled this option in their phones.
Wearable push notifications can be considered extensions of the messages users receive from their mobile phones. If users connect and sync their wearables, such as smartwatches to their phones, they receive wearable push notifications, too. You need a developer to build an app for your brand for wearables push notifications.
Why You Need To Increase Your Push Notifications Subscribers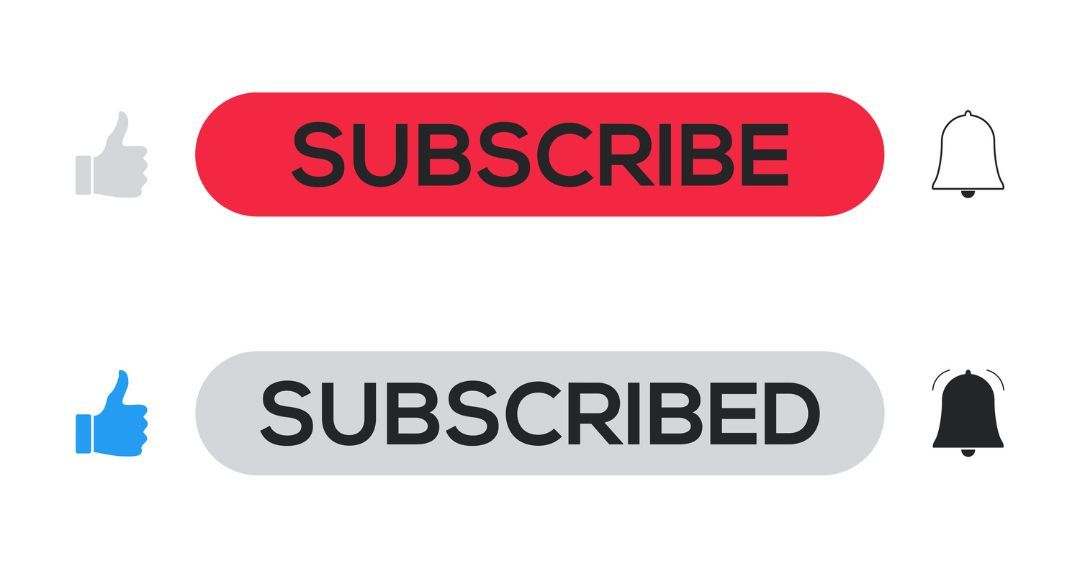 For push notifications to be effective, you need to have a large subscriber base. The more subscribers you have, the better.
How To Increase Your Push Notification Subscribers
Although push notifications provide many benefits for businesses, consumers are now extremely sensitive to the push notifications they receive.
According to a HelpLama survey, 64% of users will completely stop using an app if it sends more than five weekly push notifications. The issue is not push notifications per se, but how much value you provide to your push notifications subscribers.
Here are the top ten (10) proven effective tips on how to increase your push notification subscribers in ways that enhance their experience and not run the risk of their unsubscribing from your messages:
1. Provide Value
Users need to quickly understand that by subscribing to your push notifications, they will receive something more valuable in return. This should be valuable content that's relevant to them and their needs, and where they are in their customer journey.
Based on your customer segmentation data, you can send them exclusive deals, personalized offers, timely reminders, and important updates.
The key is to understand your target audience/market well.
For instance, many airlines now, such as JetBlue, use mobile push notifications to remind their customers when to check in. When flyers check in, they receive pleasant reminders a day before their flight departure schedules. In-flight status updates are also available for customers who have this option.
This is a good example of high-value, practical content that enhances their customers' flying experience. This encourages customers to think positively about the JetBlue brand. This helps them consider the airline as a top-of-mind choice in their next flight bookings, assuming their flying experience went as positively.
2. Segment Your Audience
As already mentioned previously, customer segmentation is important to understand your customers better and tailor your messages to their segmented characteristics.
Segmentation involves dividing your subscribers into different groups based on their demographic characteristics, preferences, interests, behavior, and other factors important to your marketing campaigns.
With segmentation, you can send targeted and personalized messages to each group, increasing engagement and customer retention.
The Bump, which offers expert pregnancy and parenting advice to new parents, is already focused on its niche. Still, it promptly further segments visitors who land on their site with a pop-up notification that asks them what their journey is: whether they're still trying to conceive, with a baby on the way, already a parent, or someone they love is pregnant.  
From the information they generate from this pop-up notification alone, they can already tailor their messages to the users' more specific needs.
For instance, expecting mothers who sign up for push notifications receive messages about the size of their baby inside, using fruits as a reference point, and what to expect in the coming weeks in terms of optimizing their baby's growth and development inside their tummies.
This is an example of setting up push notifications to audiences about something they really care about (providing value) and relevant to where they are in their journey (based on segmentation). Understandably, the subscribers would welcome updates about their unborn child compared to spammy messages from some store they foggily remember.
It also helps that their pop-up notification incentivizes subscription sign-up by including new subscribers in their $1000 new member sweepstakes (incentivize).
3. Craft The Perfect Message
Now that you know your target audiences better with segmentation and have a strategy for providing them with more value through your push notification messages, you need to write clear and compelling messages that don't exceed character limits.
There are many tips on how to write push notification content messages, but they all boil down to these three tenets:
They are relevant and timely. The user's location, behavior, and/or preference triggers the notification. You can set this up with the best push notification platform for your business.
They are personal. The push message appeals to the user as an individual.
They are actionable. The push message is clear about what the user should do next.
In addition to these tenets, here are 10 more tips on best practices for crafting the perfect content for your push notifications:
Tell users their input is priceless.
Pique users' curiosity.
Help users meet their goals.
Issue a challenge or make an assumption.
Use selective capitalization for easier scanning.
Nudge users when they go inactive.
Remind users to complete an action.
Present an exciting update.
Praise users for what they've accomplished and how your product can help them relax now.
Align yourself with authority ("Studies show…").
Here is a sample push message from Tinder making an assumption and issuing a challenge, as well as piquing curiosity.
It works because it alerts the user to a new activity (relevant and timely), the tongue-in-cheek mocking message is brand-aligned (personal) and challenges the user to engage (actionable).
4. Incentivize
Offering incentives to users to subscribe to your push notifications is a powerful way to grow your subscribers.
You can offer them exclusive content, offer them a discount, or sign them up for sweepstakes (just like what The Bump did in the sample case on segmentation). This gives them a good reason to opt-in to your push notifications and stay engaged with your brand.
eXtra, Saudi Arabia's leading consumer electronics retailer, previously used re-targeting emails to engage with mobile users. Since they switched to push notifications, they experienced dramatic improvements in revenues.
For example, when users visit their site, a pop-up notification like the one below appears. It offers a time-sensitive 20% discount exclusive for cardholders of two partner banks. This encourages users to click for more information and register an account to receive similar notifications, as well as shop at the site within the deadline for the offer.